New Shanghai store will be Apple's biggest retail venture in China yet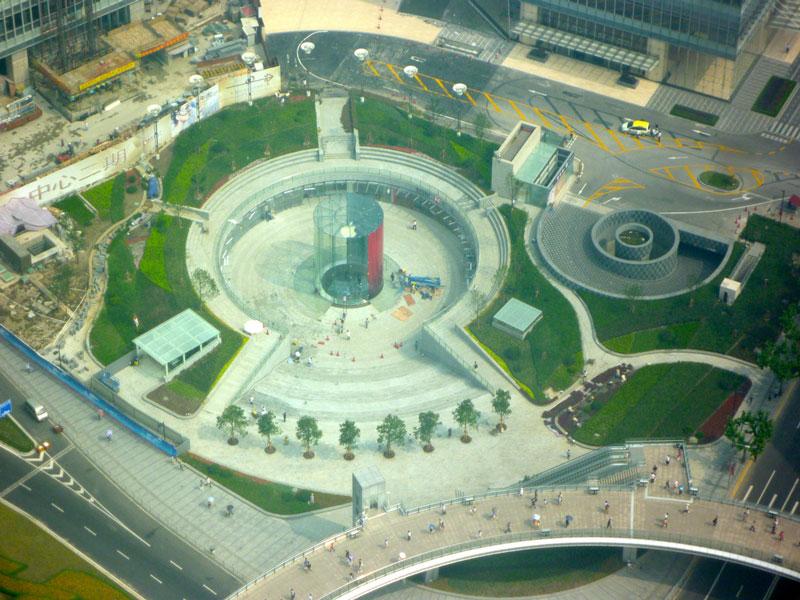 AppleInsider may earn an affiliate commission on purchases made through links on our site.
With its highly successful retail stores constantly crowded in China, Apple is slowing down and thinking bigger starting with its new Shanghai store, planned to be the biggest yet in the nation.
According to China Real Time, Apple is planning its fifth store in China, to be located at Nanjing Road. It will be the third store in Shanghai, joining two stores in Beijing.
Ron Johnson, Apple's senior vice-president of retail, reportedly revealed that the company's stores in China are now visited by more than 40,000 per day, which is four times the average traffic Apple retail stores in America see. Because of that, the company is now looking to build bigger stores that can accommodate customer interest.
The company had previously revealed plans to open up 25 retail stores in China, but Johnson indicated the openings may occur slower as Apple revises its plans and concentrates on bigger stores.
Apple executives revealed in January that its stores in China now attract the most traffic in the world, and also earn the highest revenue. At the time, Apple had a total of 323 stores worldwide, with 87 of them outside the U.S.
Johnson revealed years ago that Apple discovered its stores were too small, resulting in an initiative that has resulted in new locations being at least three table widths wide. Apple also intends to focus on creating more "significant stores" that attract attention, like its flagship location in New York City which is covered by a glass cube.
Apple's retail store opened in Shanghai last July similarly features a stand-out entrance with a massive glass cylinder. When the company began its initial push into China, executives said they were more focused on building the Apple brand in China than achieving strong sales right off the bat.