World's largest book publisher Random House may soon join Apple's iBookstore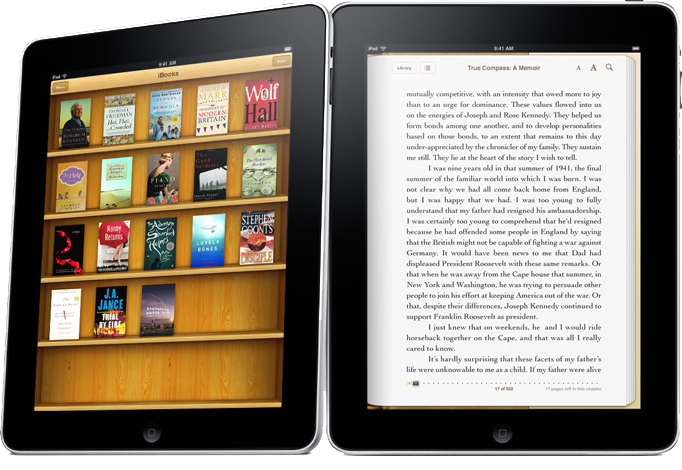 Random House, the world's largest book publisher and most high profile holdout from Apple's eBook digital download, could soon bring its catalog of top selling novels to the electronics maker's iOS ecosystem.
In a brief statement to the media Monday, Random House said that it has agreed to "the agency model for e‐book sales" in the U.S. effective Tuesday. That means that going forward, "Random House will set consumer prices for the e‐ books we publish, and […] will provide retailers with a commission for each sale," the publisher said.
The concession could bring to an end a near year-long standoff between Random House and Apple's iTunes-based iBookstore, which operates on the so called 'agency model' that allows the company serving the content to take a cut of sales. For its iBookstore, Apple employs the same 70-30 split that has seen renowned success on its App Store for software on the iPhone and iPod touch.
"The agency model guarantees a higher margin for retailers than did our previous sales terms," Random House said. "We are making this change both as an investment in the successful digital transition of our existing partners and in order to give us the opportunity to forge new retail relationships."
The statement appears to imply that the publisher could be on the verge of announcing plans to bring its catalog to Apple's iOS devices though the iPhone and iPad maker's iBookstore. Currently, iOS device users can only purchase and download from Random House's digital catalog through Amazon's Kindle app for those devices.
In the lead up to the launch of Apple's iPad last April, Random House executives were said to be exploring the adoption of the agency model with their authors and agents before agreeing to Apple's terms, which dictate that Apple receives a 30% cut of all sales on the iBookstore. At the time, chief executive Markus Dohle said his company hadn't ruled out reaching a deal before the April 3rd, 2010 launch of the tablet device, but added that he was proceeding with caution.
Under the traditional business model, resellers have bought books from publishers at discount prices and then marked them up to make a profit through sales. But Apple's agency approach has the publishers set the prices paid by consumers — something Random House executives were concerned could lead to considerably lower prices, and thus lower profits.
Word that Random House could join on the iBookstore five of its biggest competitors — HarperCollins, Hachette, Penguin, Macmillan and Simon & Shuster — comes just two days before Apple is expected to take the wraps off its second-generation iPad in San Francisco, a device that is rapidly altering the landscape of the publishing industry.