Apple's MacBook Pros ship with active SSD TRIM support in Snow Leopard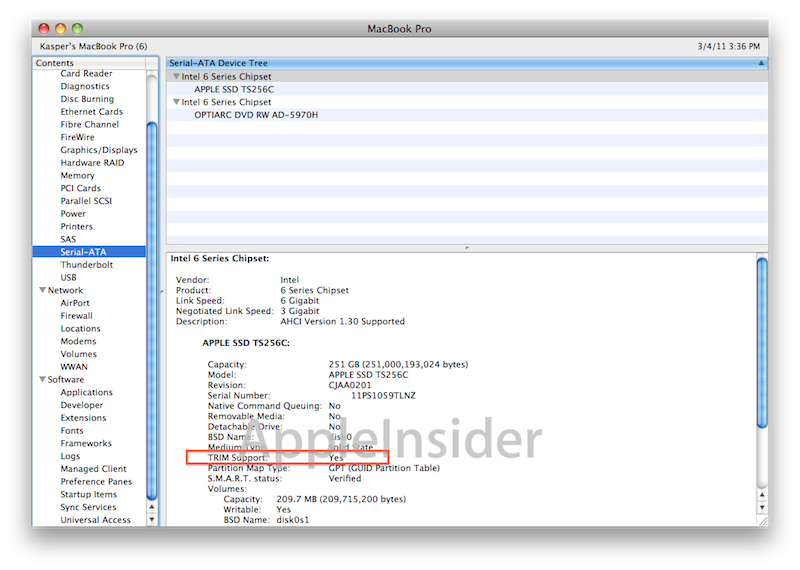 New MacBook Pro models are shipping with Mac OS X 10.6.6 (build 10J3210), which supplies TRIM support for bundled Apple Solid State Drives, enabling extended performance of the fast new devices via background maintenance.
AppleInsider previously reported that Mac OS X 10.7 Lion would incorporate support for the TRIM command, which helps the operating system coordinate the maintenance of unused memory cells on the new SSD devices, preserving long term performance.
However, we can now exclusively report that Apple has also added the feature to the revised build on the latest, Thunderbolt-equipped MacBook Pros that shipped earlier this week.
While they appear to run the same Mac OS X Snow Leopard 10.6.6 version, the newer build (10J3210 versus 10J567, the newest build of Mac OS X 10.6.6 available for download from Software Update by other Macs) includes and automatically activates TRIM Support, as noted in System Profiler.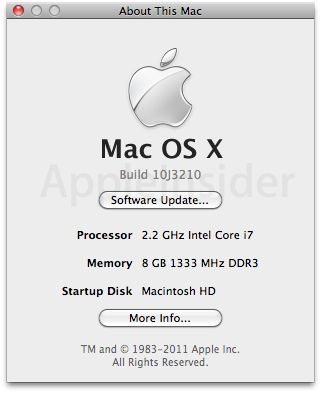 Apple will likely roll out support for the new feature in an upcoming new build of Snow Leopard. The feature reportedly only supports Apple-bundled SSD volumes, but this may change as well.