Apple assembling small team to build 'the future of cloud services'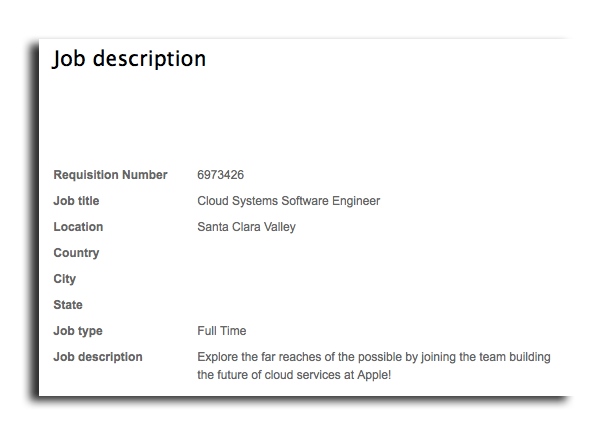 Apple is building a small team to write software which will lay the groundwork for the company's future Web services, which it has advertised as "the future" of its cloud-based offerings.
Apple this week posted a new job listing for the position of "Cloud Systems Software Engineer." Discovered by AppleInsider, the full-time role at the company's Cupertino, Calif., campus will join a "small team" that is said to be building "the future of cloud services at Apple."
That small team writes "software which forms the foundation" for some of Apple's "most exciting new products and services," the job listing reads. In keeping with Apple's legendary secrecy, the listing does not reveal what services the company's cloud-driven future will include.
The iPhone maker is looking to hire an engineer with experiencing in scalable and extensible systems. The ideal candidate will collaborate with other engineering teams at Apple to build the platform frameworks and systems that will power Apple's next-generation Web services.
Apple has offered cloud-based services for some time with its $99-per-year MobileMe service. But according to The Wall Street Journal, Apple is expected to unveil an enhanced version of MobileMe this year, featuring a digital "locker" that would store personal files such as photos, music and videos. That content could be streamed to Internet-connected devices like iPhones, eliminating the need for a large amount of local memory on devices.
In particular, Apple is believed to be working on a cloud-based music service that would allow users to stream their music from anywhere. Such a product could be powered by Apple's new massive data center in North Carolina, expected to go online this spring.
This week's latest job listing from Apple comes only months after the company sought to add software engineers to its iOS development team with an emphasis on remote storage for data access. Cloud support is rumored to be a major component of iOS 5, the next major version of Apple's mobile operating system for the iPhone and iPad. One report from March said Apple plans to release iOS 5 this fall.