Apple woos data center guru away from Microsoft for cloud services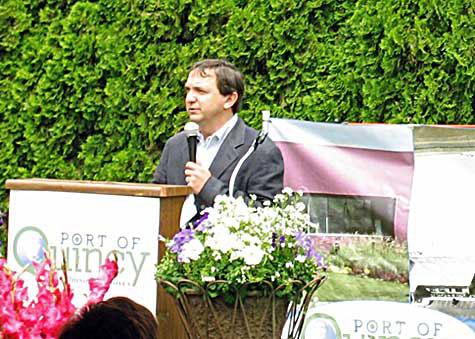 The man who helped build data centers for Microsoft's cloud operations is said to have left the Redmond, Wash., software giant to work for Apple.
Kevin Timmons, general manager of datacenter services at Microsoft, has left the company to pursue other career opportunities. And according to Data Center Knowledge, Timmons is headed to Apple, but his position and responsibilities are not known.
The report indicated that Timmons will not fill the position vacated by the passing of Olivier Sanche last year. Sanche, Apple's global data center director, died suddenly last November. He oversaw Apple's preparations for its $1 billion North Carolina data center, which the company has said is on track to open this spring.
Timmons reportedly sought to drastically reduce data center costs by as much as 50 percent during his tenure with Microsoft. He also played a key role in the Windows maker's latest data center in Quincy, Wash., which features a lightweight exterior filled with highly customizable containers that are packed with servers, storage, and power and cooling infrastructure.
"Timmons has forged a reputation for building efficient Internet-scale data centers on a budget," author Rich Miller wrote. "At Microsoft, Timmons oversaw the deployment of massive new data centers in Dublin and Chicago shortly after his arrival in mid-2009, but then moved to streamline the company's data center design and cost structure."
Prior to working at Microsoft, Timmons was vice president of operations at Yahoo, where he also oversaw build-out of data centers and infrastructure.
Apple is expected to introduce a major overhaul of its MobileMe Internet application service this year. According to The Wall Street Journal, the cloud-based service will add a digital "locker" that would store personal files such as photos, music and videos, and that content could be streamed to Internet-connected devices like iPhones.
AppleInsider first reported on Wednesday that Apple is assembling a small team that will build "the future of cloud services" from the company. And in December, Apple revealed it was expanding its cloud-based services for iOS devices like the iPhone and iPad.