Apple makes record $11B in purchase commitments, earns its highest margins in Asia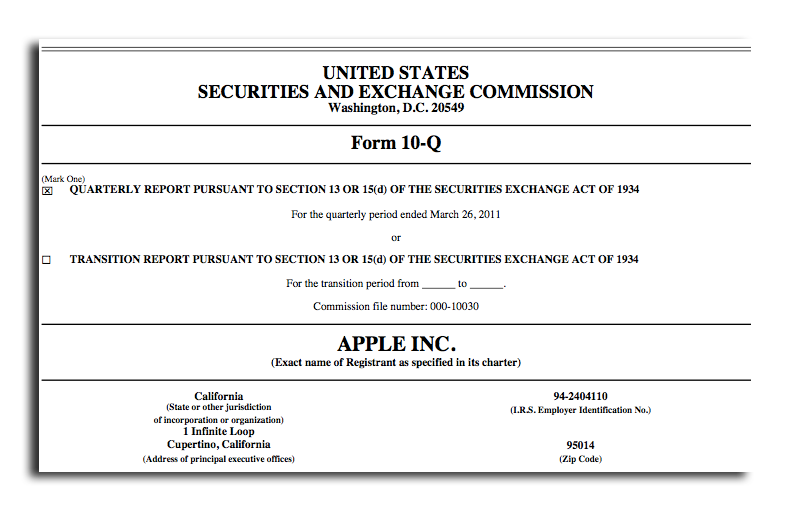 AppleInsider is supported by its audience and may earn commission as an Amazon Associate and affiliate partner on qualifying purchases. These affiliate partnerships do not influence our editorial content.
Apple's 10-Q form filing with the U.S. Securities and Exchange Commission has revealed the largest sequential increase in purchase commitments for a March quarter to $11 billion, as iPad 2 production ramps up.
$11B in purchases planned as iPad 2 ramps up, iPhone 5 rumors heat up
The "10-Q Tidbits" were highlighted this week by analyst Katy Huberty with Morgan Stanley. The financial document shows that Apple's purchase commitments increased 39 percent quarter over quarter by the end of the March quarter.
Apple plans to spend $11 billion on components and other purchases in the March quarter, up from $7.9 billion at the end of 2010. That sequential increase is a record for a March quarter.
"We believe the increase is attributable to procurement ahead of a tight supply environment and expected shipment increases in June (iPad) and September (iPad + iPhone)," Huberty wrote in a note to investors.
Apple's purchase commitments cover requirements in the immediate future. Typically, these expenses cover a period ranging from 30 days to 150 days.
Beyond that, Apple also has long-term supply agreements with component suppliers that extend out as far as the year 2022. The company revealed in its 10-Q that these supply agreements total about $2 billion.
Apple drew attention in the previous quarter when the company revealed it had committed $3.9 billion to secret long-term component contracts. The company declined to reveal what components it had secured supply of, citing competition.
Apple's margins show even more success in Asia
Apple also revealed in its 10-Q that its operating margins in the Asia/Pacific region were 43.1 percent in the March quarter. That represented the highest region in the world for the company, besting the 42.3 percent margins in Europe and 40.3 percent in America.
Huberty said the highest margins in Asia were likely driven by a higher mix of iPhone sales compared to other products.
"We think Apple has the opportunity to replicate its success in China and other emerging markets and the potential introduction of a lower priced iPhone in 2012 should help accelerate growth in emerging markets," she said.
Apple's success in Asia, particularly China, has been a major part of the company's growth story. Last quarter, the company's revenue from the Asia/Pacific region rose 151 percent, representing 25 percent of the company's total revenue growth.
Mac sales were also healthy last quarter in Asia, increasing 76 percent, the company boasted during its quarterly earnings conference call. Apple Chief Operating Officer Tim Cook referred to his company's success in China as a "sea change."