Apple issues Thunderbolt fixes for new MacBook Pros, iMacs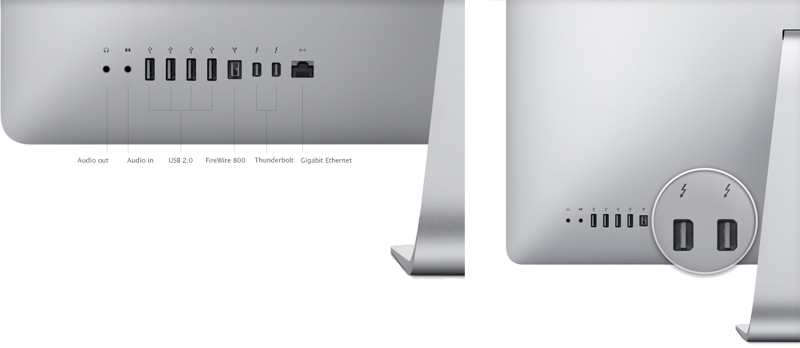 AppleInsider is supported by its audience and may earn commission as an Amazon Associate and affiliate partner on qualifying purchases. These affiliate partnerships do not influence our editorial content.
Apple this week released a series of updates for its newest MacBook Pro notebooks and iMac desktops equipped with the high-speed Thunderbolt port, addressing issues related to performance and stability.
Update 1.4 is said to include fixes that improve graphics stability, address issues with external display support and 3D performance, and also improve Thunderbolt device support.
Meanwhile, EFI Update 2.1 includes fixes that resolve an issue with Turbo Mode in Boot Camp, and improves performance and stability for graphics and Thunderbolt. A user's power cord must be connected and plugged in to a working power source when applying this update, as it updates the EFI firmware on the MacBook Pro.
Improve the reliability of Back to My Mac
Resolves an issue when transferring files to certain SMB servers
Addresses various minor Mac App Store bugs
Addresses minor FaceTime performance issues
Addresses issues with graphics stability and 3D performance
Improves external display compatibility
Improves Thunderbolt device support
Finally, the iMac EFI Update 1.6 includes fixes that improve the performance and stability for the new high-speed Thunderbolt port. The update will restart any iMacs it is installed on, at which point a gray screen will appear with a status bar to indicate the progress of the update.
Apple has already quickly released a handful of updates for its new iMac desktops. On Tuesday, when the all-in-one computers first went on sale, a Boot Camp update was also available for download.
Apple updated its iMac line on Tuesday, adding faster Sandy Bridge Intel quad-core processors, a FaceTime HD camera, and the new Thunderbolt port. Thunderbolt debuted in February in Apple's refreshed MacBook Pros.