Music labels expect Apple's 'iCloud' to be gold standard ahead of Google, Amazon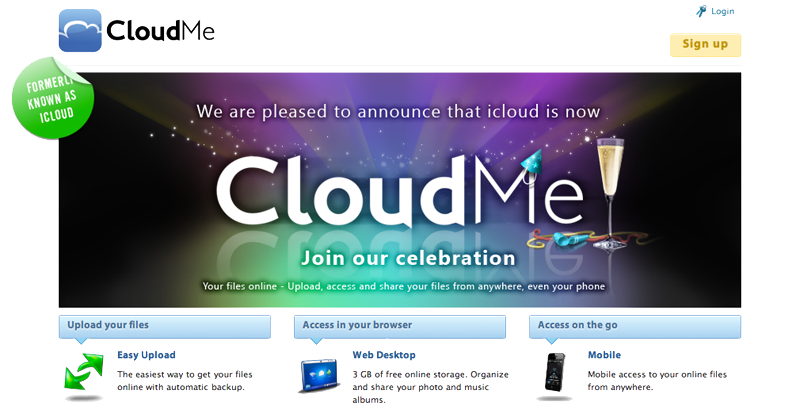 AppleInsider is supported by its audience and may earn commission as an Amazon Associate and affiliate partner on qualifying purchases. These affiliate partnerships do not influence our editorial content.
Though Amazon and Google beat Apple to the punch by launching their own cloud-based music streaming services, record labels are reportedly hopeful that Apple's rumored "iCloud," backed by licensing deals, will be the better product.
Cloud services from both Amazon and Google were launched without the appropriate licenses from music labels. Accordingly, the labels hope that Apple's product is vastly superior to the current options, Greg Sandoval of CNet reported Wednesday.
"The risk for the record labels is that the services from Amazon and Google could prove good enough for most music consumers and that the companies don't feel compelled to upgrade," the report said.
Sources at the major labels reportedly do not know when Apple plans to launch its rumored iCloud service. But they now hope that Apple chooses to unveil the product at its annual Worldwide Developers Conference, which begins June 6.
Sources also suggested that Google could be in for a legal fight with the labels for its Music Beta service launched on Tuesday. The search giant reportedly transcodes some of the music that is uploaded to its servers, which could be defined as creating a new copy and would require Google to obtain a publishing license.
The ability to stream music to Internet-connected devices without the need for local storage is expected to be a major component of Apple's iCloud service. But in April, AppleInsider exclusively reported that the company is also expected to include information from its current MobileMe service, including bookmarks, e-mail and contacts.
Unlike Amazon and Google, Apple has allegedly inked a deal with Warner Music and at least one more major record label for its iCloud service. Those agreements could allow Apple to stream music without requiring users to upload their own files.
But Google's product, as well as the Amazon Cloud Drive service, sidestep the need for licensing issues by having users upload their music and stream their own locally saved content to Web browsers and Android handsets.
Apple is said to have completed work on its own music streaming service, and with licensing deals in place, the company could allegedly announce it very soon. The iPhone maker is also said to have purchased the iCloud.com domain, providing a potential name for the anticipated service.