Samsung to show off 2560x1600 10-inch tablet display [u]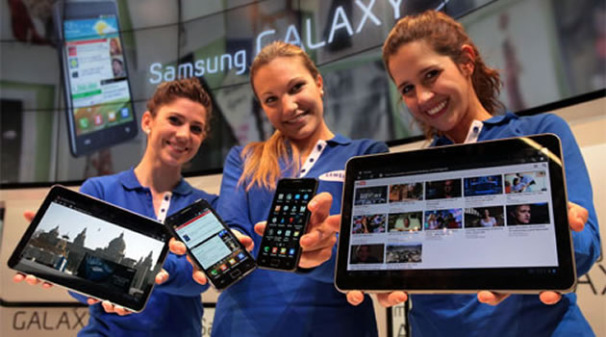 Samsung is getting ready to show off a 2560 by 1600 resolution 10.1-inch LCD display designed for tablets, approaching Retina-like pixel density, though the display would likely need some work if it were to make its way into Apple's iPad 3.
Samsung and its partner Nouvoyance will unveil the WQXGA display next week at the SID Display Week 2011 International Symposium, TUAW reports. With a resolution of 2560 by 1600, the display has a pixel density of 300 pixels per inch, giving it a resolution within the "Retina" range as defined by Apple CEO Steve Jobs last year.
The new display uses RGBW PenTile technology and is expected to become commercially available later this year.
"Samsung's PenTile display technology is the only display technology that operates at 40 percent less power yet provides twice that of Full HD-viewing performance for consumers compared to legacy RGB stripe LCDs. There is no other commercial display technology on the market today that offers this high of a resolution and pixel density in a 10.1-inch size display," said Dr. Sungtae Shin, Senior VP of Samsung Electronics.
Update: As noted by display expert Dr. Raymond Soneira, RGBW PenTile "only has 2 sub-pixels per pixel," compared to three sub-pixels on traditional LCDs. As such, the display will not have the same sharpness as standard LCD displays.
The Seoul, Korea-based company has, as of late, shown a preference for the 10.1-inch form factor over the 9.7-inch screen that Apple uses and the 7-inch size used for Samsung's first tablet. Samsung announced the Galaxy Tab 10.1, which has a resolution of 1280 by 800 pixels in February at the Mobile World Congress. However, after Apple unveiled the iPad 2 in early March, one Samsung executive said parts of the Galaxy Tab 10.1 were "inadequate" and needed to be improved, especially thickness.
Several weeks later, Samsung showed off a redesigned Galaxy Tab that was .01 inches thinner than Apple's iPad 2. The flagship 10.1 inch version is also joined by an 8.9-inch model.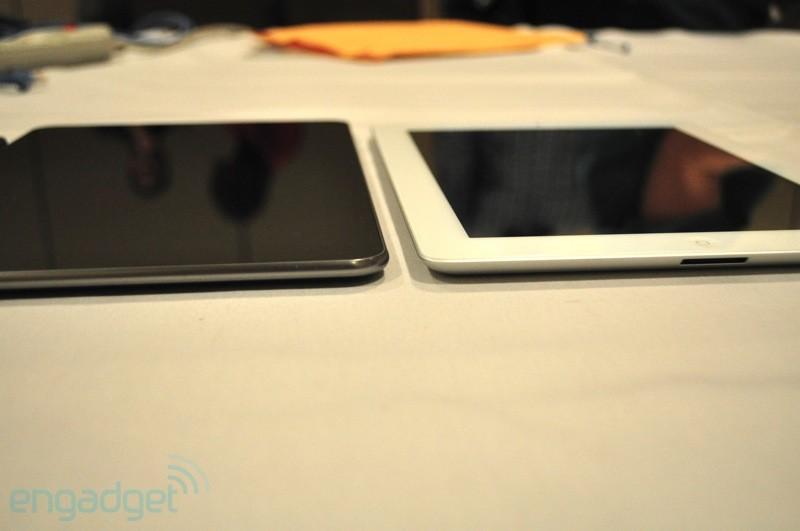 Shortly after the unveiling of the redesign, Samsung came under criticism for promotional videos of "true life stores" that actually used actors and an "independent director" who had done work for Samsung in the past.
In order to drum up support for the new tablet release, Samsung handed out 5000 copies of the new Galaxy Tab 10.1 at Google's I/O developer conference this week. The device is slated for a Jun. 8 release.
Though news of Samsung's new display has generated speculation that Apple will implement it in the next generation of the iPad, the 2560 by 1600 resolution is off from the projected resolution of the iPad 3, which is expected to double to 2048 by 1536 pixels. Apple has also preferred the In Plane Switching technology over Samsung's PenTile.
Initial rumors had suggested the iPad 2 would feature a Retina Display, but analyst Ming-chi Kuo of Concord Securities reported that production constraints and high cost prevented Apple from using a higher resolution display in the second-generation iPad.