Apple to add build-to-order Mac options to 'Apple Store' iOS app - rumor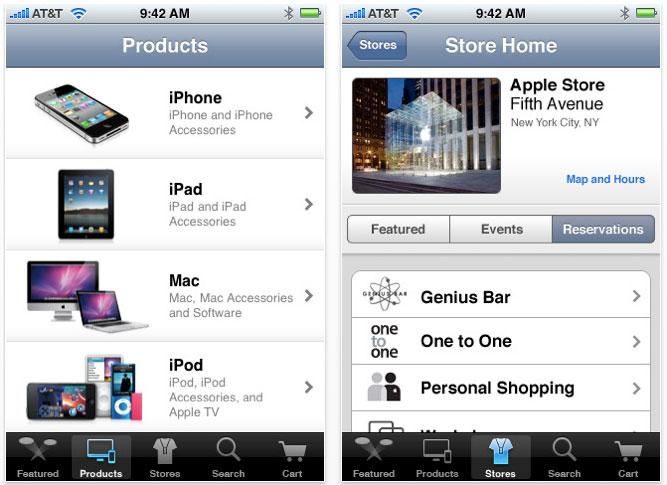 AppleInsider is supported by its audience and may earn commission as an Amazon Associate and affiliate partner on qualifying purchases. These affiliate partnerships do not influence our editorial content.
A new report claims that Apple plans to update its "Apple Store" retail app on iOS to include support for build-to-order Mac purchases during its retail overhaul this weekend.
MacRumors notes that, according to sources, Apple plans to revamp its Apple Store application for iOS devices alongside other planned upgrades to its online and brick-and-mortar retail operations. Sources indicated that the updated app will debut on Sunday "with full support for customizing build-to-order Macs" identical to the range of options available through the Apple online store.
The current Apple Store app supports only stock configurations and a few options such as AppleCare and One to One. After the upgrade, customers will reportedly be able to customized processor, memory, hard drive and other hardware options for each model, as well as select software titles for reinstallation.
Apple has planned a series of major updates to both online and in-store procedures that are set to take place this Sunday, May 22. On Friday, the Mac maker took the order status feature on its website offline until Sunday in order to update its systems.
On Wednesday, AppleInsider reported that Apple has begun amassing iPads that will run an updated version of the company's in-house RetailMe software and will be distributed to retail employees. According to numerous reports, Apple retail stores will hold both early morning and evening mandatory meetings to implement the changes on Sunday.
Apple first released a retail store application for iOS last June, allowing customers to browse and purchase Apple products and accessories, stay up to date with in-store events and make appointments for Genius Bar and One to One.
Last fall, Apple updated the Apple Store app to allow customers to check-in for appointments while at the company's retail locations. The company has also reportedly developed an internal Concierge application for iOS that allows retail employees to manage queues and appointments.