Inside Apple's iOS 5: PC Free setup, keyboard shortcuts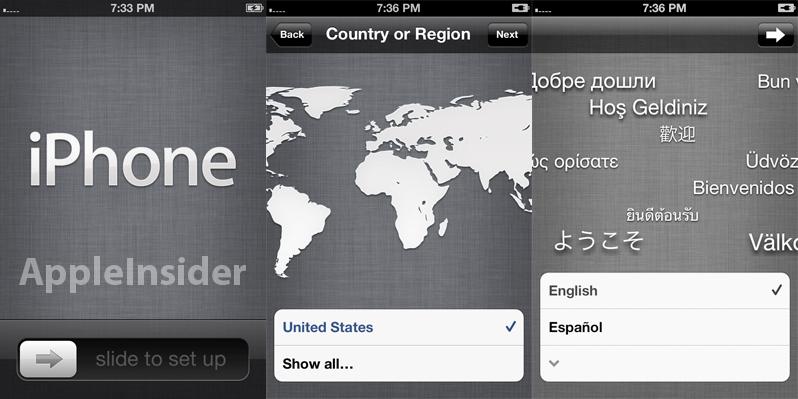 Apple's iOS 5 allows for PC Free setup over iCloud and new custom keyboard shortcuts. AppleInsider offers a first look at the developer build of iOS 5.
Apple CEO Steve Jobs and fellow executives unveiled iOS 5, the next major update to iOS, on Monday at the Worldwide Developer Conference in San Francisco. The software update includes 200 new features, such as an updated Notification Center and a new messaging service exclusively for iOS users..
"Perhaps iOS 5's paramount feature is that it's built to seamlessly work with iCloud in the Post PC revolution that Apple is leading," Jobs said during the WWDC keynote.
People familiar with the matter report that the PC Free setup feature has been enabled in the beta version of iOS 5. Apple now provides three ways to set up an iPhone: Set Up as new iPhone, Restore from iCloud Backup, Restore from iTunes.
Customers without a valid Apple ID can register for a free email address from iCloud. Apple's free iCloud service will support daily backups over Wi-Fi. Users can simply plugin their devices to a wall charger and the a backup will be initiated. iCloud offers 5GB of free storage for mail documents and backup, which doesn't count music, apps, books purchased from Apple.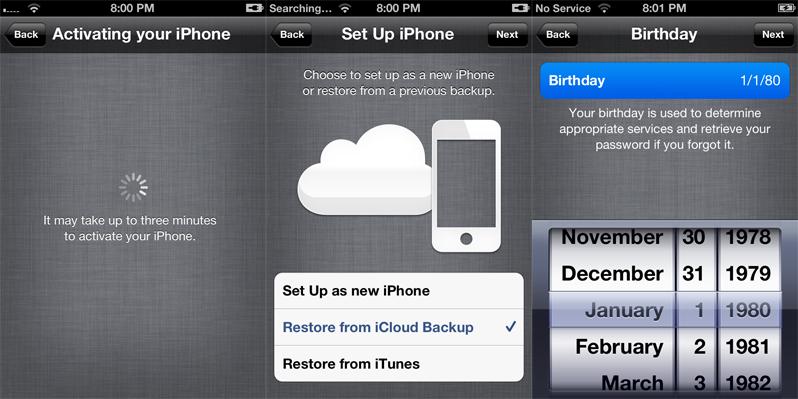 Restoring from an iCloud backup is as easy as connecting the device to Wi-Fi and entering an Apple ID and password. According to Apple, "your personal data — along with your purchased music, apps, and books from iTunes — will appear on your devices. As if they'd always been there."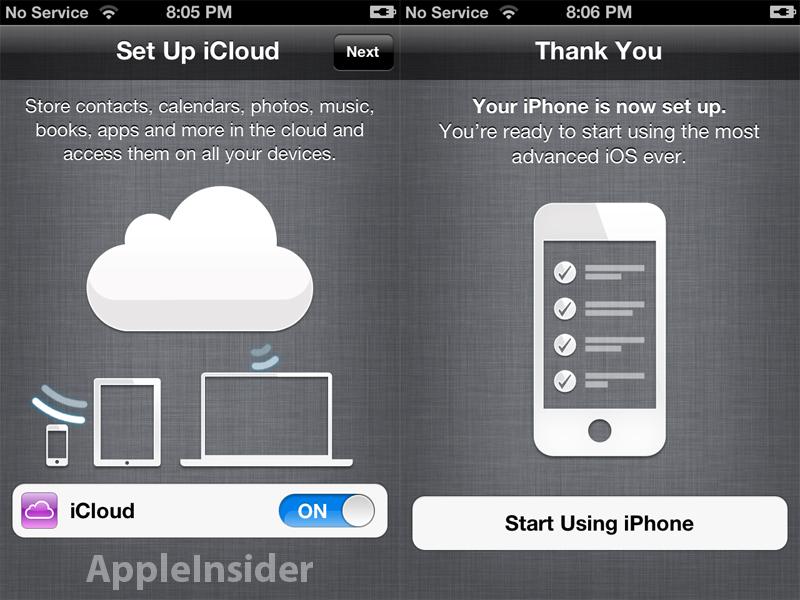 A new Reminders app has been added to iOS 5, as well as a Newsstand app for managing newspaper and magazine subscriptions. Apple also appears to have separated the iPod function into Music and Videos sections.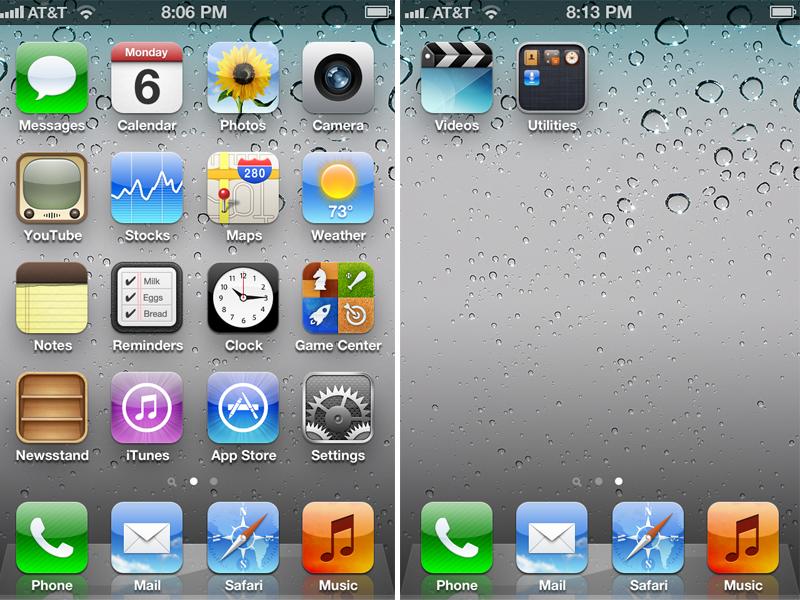 iOS 5 now offers custom keyboard shortcuts that can be added under Keyboard settings. Apple has also added support for a split screen keyboard.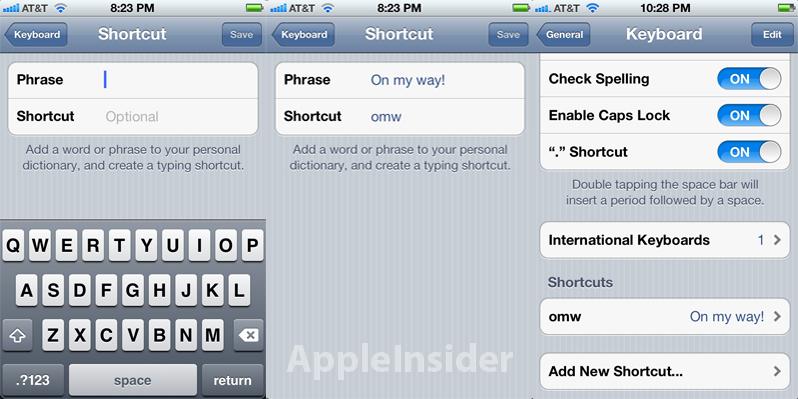 Developers report that iMessage does not appear to be fully finished, though a FaceTime button has been added to the top of a message view. As previously reported, Apple has added system-level integration with Twitter. According to reports, Tweets can be sent from Apple's native apps, websites in Safari and photos in the Camera app via the sharing pane.