Apple describes Amazon Appstore as 'inferior' and a security threat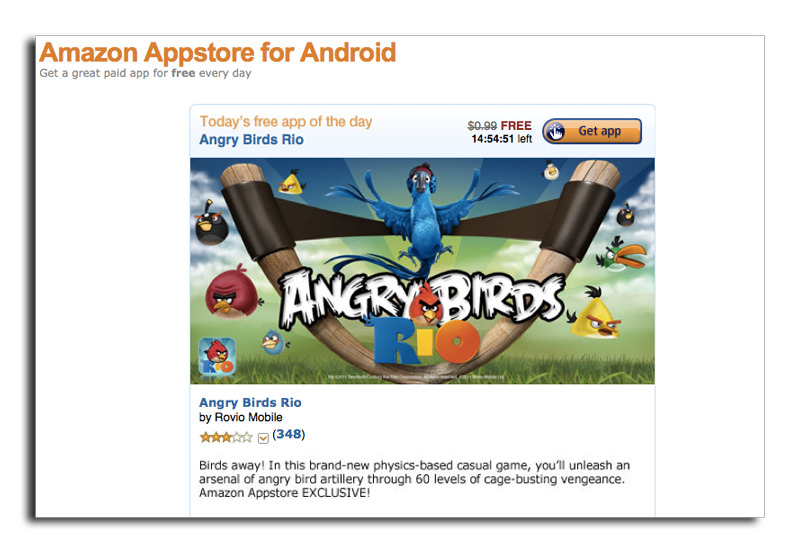 AppleInsider may earn an affiliate commission on purchases made through links on our site.
In a new filing in its ongoing legal battle to protect the "App Store" trademark, Apple said it is worried that users will confuse the iOS App Store with Amazon's "inferior" product, which it described as a potential security concern for mobile devices.
This week, Apple issued the new filing in its ongoing complaint against Amazon. Discovered by Computerworld, it criticizes Amazon's Appstore for Android for bypassing "security safeguards" on the mobile operating system, "thereby increasing the potential harm of viruses and malware to customers' Android devices."
"Amazon mischaracterizes Apple's tarnishment claim," Apple's filing reads. "Apple has not asserted that the Android operating system is inferior. Rather, Apple has asserted that Amazon's service is inferior and will tarnish Apple's mark."
The Amazon Appstore for Android competes with Google's own official Android Market. Apple, in court documents, noted that the Amazon digital storefront offers applications for Android devices that have been "rooted," which makes them even more vulnerable to security breaches.
"Even non-'rooted' Android-based devices have experienced significant security breaches," Apple wrote. "Last week, moreover, Google announced another 30 Android-based software applications were infected by malware."
Apple's aggressive legal strategy is in the interest of maintaining a trademark for the App Store name. Failure to defend such marks can result in them being considered part of the general language. In addition to Amazon, Microsoft has also argued in court that Apple's "App Store" trademark application should be considered too generic to be fairly registered.
Apple has countered by arguing that before its App Store for the iPhone debuted in 2008, businesses did not commonly use the words "app store" together to describe download services.
Despite Apple's legal action, Amazon opened its Appstore for Android in March. The online retailer has asserted that it and anyone else should be free to use the term "app store" for their products or services.
Amazon also began taking on Apple's Mac App Store in May with the launch of its own Mac Download Store. The online software storefront offers direct downloads of more than 250 titles — including some not found in the Mac App Store, like Microsoft's Office for Mac suite. But unlike its Android service, Amazon's Mac Download Store does not use the word "app" to describe itself or the products it offers.