Secret retail documents show Apple's 'intensive control,' meticulous planning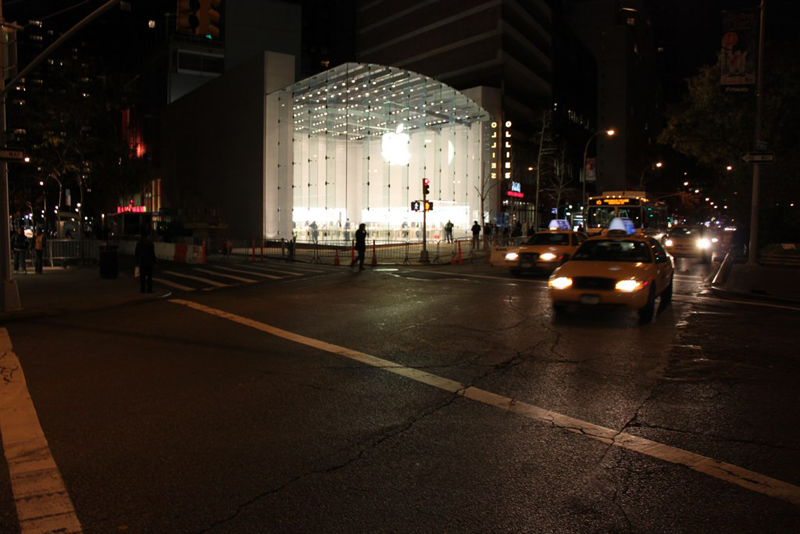 A new look at secret documents and details related to Apple's highly successful retail operations reveals inside information on the employee interview process, pay rates, training and store rules.
The information was obtained by The Wall Street Journal and detailed in a new report from Yukari Iwati Kane and Ian Sherr. Among the details included is the fact that employees are forbidden from correcting a customer if they mispronounce a product name, so that they don't feel patronized.
In keeping with a positive theme at Apple's retail stores, those who hold the title of "Genius" are reportedly told to say "as it turns out" rather than use the word "unfortunately." This choice of language is intended to sound less negative when a Genius cannot solve a customer's problem.
Geniuses earn up to about $30 per hour, the report said, while other employees are said to be paid about $9 to $15 per hour at the sales level. The report also said that opportunities for employees to move up to a corporate position are "rare."
Even Apple Chief Executive Steve Jobs is said to closely have a hand in Apple's retail operations. Citing a person familiar with the company, Kane and Sherr reported that Jobs decided what kind of security cables would be used in stores to keep devices tethered to tables.
"When the CEO grappled with a liver transplant two years ago, a person who visited him at the time said Mr. Jobs was poring over blueprints for future Apple stores," the report said.
Just getting a position at an Apple store is said to be difficult, as the process usually requires at least two rounds of interviews. Apple is even in the unique position of not having to seek out staff, as most stores are reportedly "flooded with applicants."
Employees are also said to go through extensive training, including classes that "apply Apple's principles of customer service." New hires must also silently shadow more experienced employees for weeks, and are forbidden from speaking to customers until they are appropriately trained.
The Journal's profile of Apple's retail success comes as the head of the company's retail operations, Ron Johnson, was revealed on Tuesday to be departing. Johnson will serve as the new president and chief executive of the J.C. Penney Company starting Nov. 1 of this year.
Johnson was lured away from Target by Jobs in 2000 to spearhead the company's fledgeling retail business. He had spent 15 years at Target as a key merchandising executive.
Johnson is renowned not only for crafting an international chain of retail stores that are among the world's most profitable per square foot, but also for pioneering the extremely successful "Genius Bar" concept found inside those stores, in the face of initial stiff opposition from Jobs.
In issuing a statement to wish Johnson well on Tuesday, Apple also revealed that it is "actively recruiting" a replacement for its newly departed executive. The corporate shakeup comes just after Apple's retail stores celebrated their tenth anniversary.