Amazon tablets coming in September, suppliers say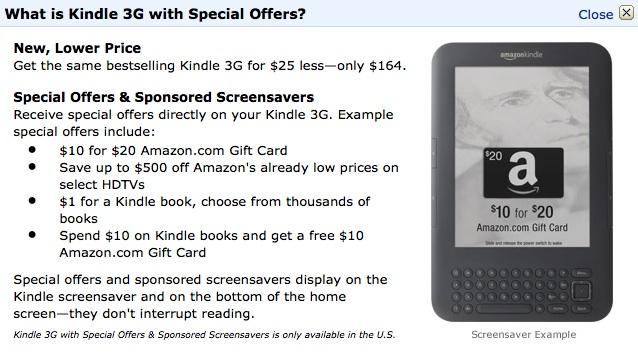 AppleInsider is supported by its audience and may earn commission as an Amazon Associate and affiliate partner on qualifying purchases. These affiliate partnerships do not influence our editorial content.
Taiwanese component makers said Wednesday that Amazon is set to release tablets in August or September on its way to a sales target of 4 million units in 2011.
The launch is timed to gain momentum ahead of the Thanksgiving and year-end holidays in the U.S. and Europe, a source told DigiTimes. Monthly shipments are expected to reach 700,000-800,000 units.
According to the report, Amazon will utilize processors from Texas Instruments and touch panels from Wintek, with Quanta to assemble the devices. Sources also said Amazon would provide streaming movie services for the tablets.
Rumors of an Amazon-branded tablet have swirled for some time. In May, DigiTimes alleged that Amazon would partner with E-Ink Holdings to build a full color touchscreen tablet.
Amazon CEO Jeff Bezos declined to confirm during a recent interview that his company was working on such a device, but did say to "stay tuned" on the company's plans. Bezos did say that any tablet Amazon built would supplement the Kindle e-reader. "We will always be very mindful that we will want a dedicated reading device," he said.
Though the iPad was initially viewed as a challenger to the Kindle, which arrived in 2007, subsequent priced drops to the e-reader have kept them apart. Last December, Amazon revealed that the third-generation Kindle was its best-selling product ever, despite the fact that many purchasers already owned an iPad.
Unlike the Kindle, however, an Amazon tablet is expected to compete directly with the iPad. Analysts see the combination of Amazon's video, music and app digital storefronts with an Amazon-branded Android tablet as posing a threat to the profitable iTunes, App Store and iPad ecosystem that Apple has created.
"Apple has frequently spoken of the power of the number of credit card users iTunes has; Amazon is the only other player in the industry to have something similar. Amazon also has consumer's trust that has been built up over more than a decade of good service," Wedge Partners analyst Brian Blair said last month.
Meanwhile, Piper Jaffray analyst Gene Munster predicts the rumored Amazon tablet will sell as many as 2.4 million units in 2012. That figure, however, is substantially lower than the 4 million devices that DigiTimes claims Amazon is aiming to sell by the end of 2011.
Apple and Amazon are currently locked in a disagreement over the "App Store" trademark. Despite a trademark infringement suit from Apple over the "Amazon Appstore for Android," the online retailer went ahead and launched its mobile applications storefront in March. Apple stated in an updated filing in its ongoing complaint against Amazon that the company's service "is inferior and will tarnish Apple's mark."