China Mobile deal, 'mini iPhone' would give Apple larger piece of $70B market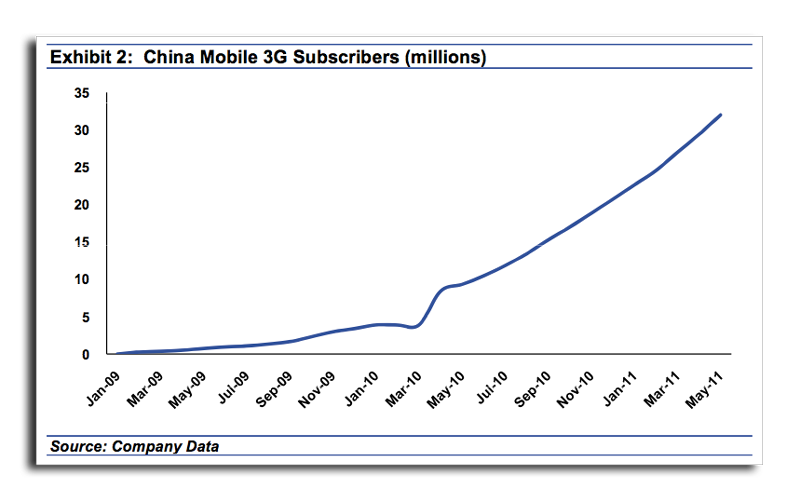 AppleInsider is supported by its audience and may earn commission as an Amazon Associate and affiliate partner on qualifying purchases. These affiliate partnerships do not influence our editorial content.
With rumors and evidence of an agreement between China Mobile and Apple continuing to grow, one Wall Street analyst believes the growth of mobile Internet in the nation of over 1 billion "opens up a whole new world" for the iPhone.
Analyst Brian White with Ticonderoga Securities estimates that the high-end mobile phone market in China represents between 100 million and 125 million subscribers. In his view, that equates to a total potential revenue opportunity of $70 billion.
"The numbers speak for themselves," he said in a note to investors on Thursday. "For example, Apple generated approximately $5 billion in revenue from Greater China during (the first half of fiscal 2011) or 10% of sales compared to $3 billion for all of (fiscal year 2010)."
White's comments come in response to a report on Wednesday that claimed Apple Chief Operating Officer Tim Cook was at the carrier's corporate headquarters, ostensibly to broker a deal related to the iPhone. China Mobile would represent the greatest opportunity for Apple, as it has over 600 million active subscribers and is the largest carrier in the world.
"Traveling to China is a major undertaking and we doubt Tim Cook would be visiting China Mobile unless the two companies were getting close to a partnership," White said. "Essentially, we believe the data points in recent months foreshadow an accelerated relationship between the two companies and we are inclined to believe that an announcement is imminent over the next several months."
White sees an anticipated deal with China Mobile as the perfect time for Apple to unleash a "mini iPhone." He believes a lower priced model would expand Apple's customer base in countries like China, and other developing nations around the world.
Predictions of a cheaper iPhone are nothing new, and have been viewed as a way for Apple to expand the potential market of its smartphone business. Surveys in China have shown that hardware cost, service plan cost and upfront payment are the biggest three hurdles, respectively, to iPhone adoption.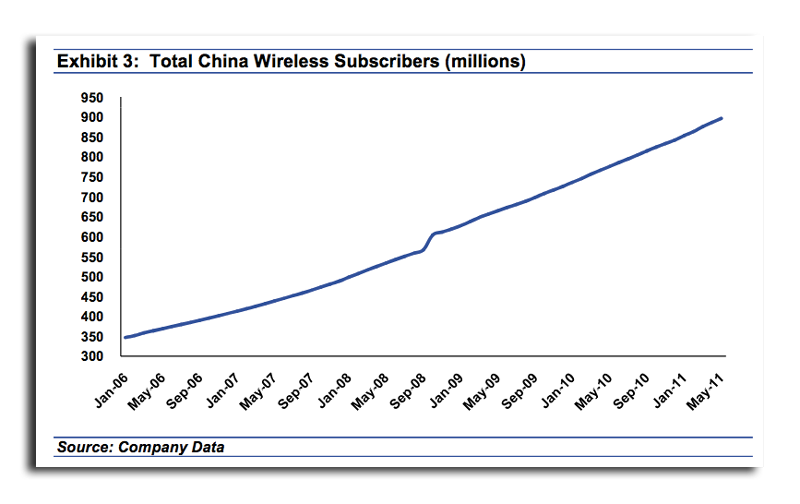 Earlier this year, both Bloomberg and The Wall Street Journal reported that Apple is working on a smaller, cheaper iPhone to combat growing competition from Google's Android platform. It was said that such a device would be about half the size of an iPhone 4, and would be sold for $200 without a contract.
Soon after, The New York Times also offered its two cents, and claimed that Apple is not in fact developing a smaller handset. That report did indicate that Apple has shown interest in developing a cheaper version of the iPhone.