WSJ: Apple plans to build 25M thinner, lighter next-gen iPhones this year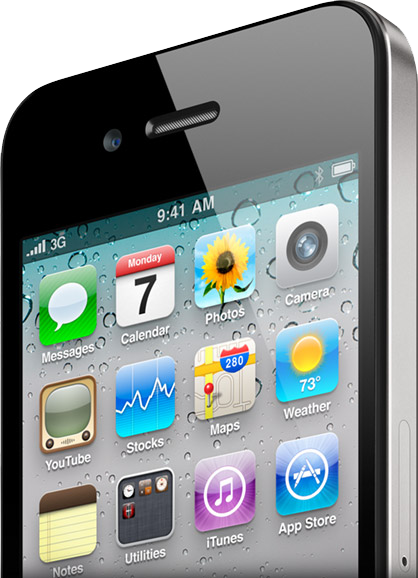 Apple is reportedly gearing up to build its next-generation iPhone, placing orders for key components to build a new model thinner and lighter than the iPhone 4 with an 8-megapixel camera.
The Cupertino, Calif., company is said to be so aggressive with build plans for its next-generation handset, it hopes to build 25 million units by the end of 2011, The Wall Street Journal reported Wednesday, citing sources in Apple's overseas supply chain. It was said that Apple may not be able to meet that goal if Foxconn cannot improve its yield rate, as the new iPhone is reportedly "complicated and difficult to assemble."
The next iPhone will reportedly sport new wireless baseband chips from Qualcomm, replacing the Infineon chips found in the current iPhone 4. The report did not indicate whether that wireless chip would be a dual GSM-CDMA model allowing compatibility with both types of networks, something that has previously been rumored for Apple's next-generation iPhone.
And while the Journal did claim that the new iPhone will be thinner and lighter than its predecessor, it did not give any indication whether the body of the device will be similar to the current iPhone 4. Previous reports have been divided on the issue, with some claiming the new model will be a major redesign, and others claiming the new device will retain the same form factor.
Apple's alleged order of key components places the device on track to go on sale in the third quarter of calendar 2011, sources reportedly said. Suppliers expect to ship their components to device assembler Foxconn in August.
If accurate, the 25 million build total for 2011 would suggest that Apple expects its iPhone sales to continue to grow with the launch of the fifth-generation model. In its previous fiscal quarter, the company sold a record 18.65 million iPhones, including both the iPhone 4 and previous-generation iPhone 3GS.
Those numbers could go even higher if Apple decides to continue to offer the iPhone 3GS as a free entry-level model later this year, as is rumored. A recent report from one Wall Street analyst claimed that Apple will offer the iPhone 3GS to customers for free, subsidized with a standard two-year service contract.