Foxconn in talks to remain Apple's sole 'iPad 3' manufacturer in 2011 - rumor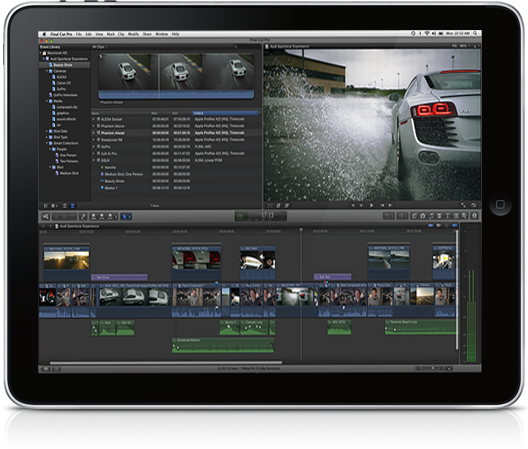 AppleInsider is supported by its audience and may earn commission as an Amazon Associate and affiliate partner on qualifying purchases. These affiliate partnerships do not influence our editorial content.
Apple's manufacturing partner Foxconn is said to be working to persuade the company into signing a new deal that would make it the sole builder of a new iPad model, rumored to launch later this year.
Because of Foxconn's efforts, Pegatron Technology is now considered "unlikely" to share orders for Apple's next iPad, according to DigiTimes. Citing industry sources, the report said that Pegatron was the most likely contender to become Apple's second iPad manufacturing partner.
"However, Foxconn exerted its efforts to protect its orders and apparently has persuaded Apple to not shift some of its iPad orders to other contractors for the moment," the report said.
It was the same publication that reported on Monday that Apple was looking to add a second manufacturer for production of a new iPad model this fall. That report, along with Wednesday's latest update, referred to such a device as a so-called "iPad 3," but a separate source last week suggested Apple is more likely to release an "iPad 2 Plus" model that would expand the product lineup rather than replace the current iPad 2.
Wednesday's latest report said that Pegatron is still expected to receive orders for 10 million units of Apple's fifth-generation iPhone, expected to launch in the coming months. And the company is said to be eyeing potential orders for an anticipated fourth-generation iPad expected to debut in 2012.
As for this year's supposed new iPad model, one report last week characterized such a device as an "iPad HD, with a double screen resolution of 2048-by-1536 pixels. It said that the new model would be marketed as a "pro" device aimed at a higher end market.
While rumors of a new iPad model launching this year continue to persist, skepticism about those claims remains, as such a device has been seen by some as a possible fragmentation of Apple's iOS device family. A so-called "pro" iPad model arriving only a few months after the iPad 2 would shake up Apple's traditional decision to release one major iOS device upgrade per year.