China Mobile, Apple reportedly ink deal to sell iPhone 4 by end of Oct.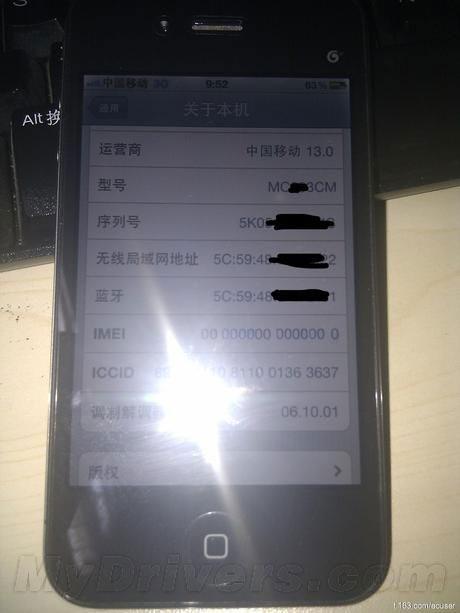 AppleInsider may earn an affiliate commission on purchases made through links on our site.
Apple is said to have landed the biggest prize in the mobile industry, partnering with China Mobile, the largest wireless carrier in the world, according to alleged company filings.
Various sites this week relayed a report from Chinese-language ccidcom.com, which cited a company filing that allegedly revealed China Mobile has entered an agreement with Apple to sell the iPhone 4 at the end of October. China Mobile is the largest mobile carrier in the world with 611 million wireless subscribers, controlling 68 percent of the total wireless market in China.
Reacting to the rumors on Friday, analyst Mike Abramsky with RBC Capital Markets said an iPhone launch with China Mobile could equate to an additional 2 million to 3 million units sold at the end of 2011, or between 8 percent and 12 percent of total iPhone shipments.
Abramsky expects smartphone shipments in China will increase 57 percent to 87 million in calendar year 2012, and he believes nearly 70 percent of those shipments will be on China Mobile's network alone. He noted that even though the iPhone is not officially available with China Mobile, there are more than 6 million "grey market" handsets from Apple active on the network.
Currently, the iPhone is only available on China Unicom's network, where it went on sale in 2009. Apple's handset got off to a slow start, due in part to the grey market for iPhones, as well as the fact that government regulators blocked the inclusion of Wi-Fi on the device in favor of a homegrown standard.
But the iPhone's popularity in the country improved immensely in 2010, culminating in the launch of the iPhone 4 last September. Strong demand for the handset led to it being sold out for months.
Last month, AppleInsider uncovered an unverified photo purportedly showing an iPhone 4 running on China Mobile's 3G network. Additionally, Apple COO Tim Cook was reportedly seen visiting the wireless operator's headquarters last month, fueling rumors that the two companies are nearing a deal.
Apple's growth in China has been an important piece of the company's business in recent months, amounting to $9 billion alone this year. That trend is expected to continue upward, with China's smartphone market estimated to be worth $70 billion total.