Apple defends motion to intervene in Lodsys patent suit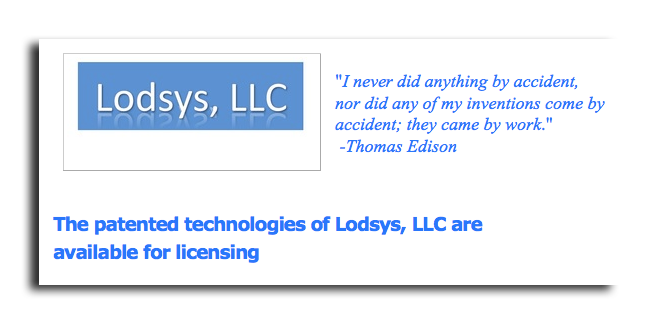 AppleInsider may earn an affiliate commission on purchases made through links on our site.
Apple has responded to Lodsys' objection to its motion to intervene in a patent infringement lawsuit against a number of iOS developers, insisting that it maintains a supplier-customer relationship with the developers that should permit intervention.
In response to patent licensing company Lodsys' objection to Apple's motion to intervene, the Cupertino, Calif., company filed a reply brief on Monday requesting a court hearing on its motion, Florian Mueller of FOSS Patents reports. Mueller noted that the court will likely decide on the motion very quickly, adding that he is "reasonably optimistic that Apple's motion will be granted."
According to court documents, Apple argues that differences over an apparent licensing agreement with Lodsys need to be resolved "on the merits, not at the pleading stage on a motion to intervene." The company also dismissed Lodsys' claim that it had filed its motion prematurely, instead arguing that a motion is never only "untimely" if it is too late, not too early.
Lodsys had objected to Apple's motion to intervene partially on the basis that the iPhone maker has only an "economic" interest in the case. But, Apple continues to maintain that its license with Lodsys provides "sufficient property interest" from a legal standpoint.
The company reiterated that its relationship with app makers is "precisely the type of supplier-customer relationship courts have found sufficient to permit intervention." Moreover, Apple insists that the particulars of its relationship with developers "must be resolved through discovery."
"Apple's License lies at the heart of this case, Lodsys has already sued numerous significant Apple customers and threatened dozens of others, and a boycott of some of Apple's core products by App developers has been proposed," the company wrote in its brief.
Lodsys had also claimed that newly-added defendants, which include larger gaming companies such as Electronic Arts, have the resources to defend themselves. "Although some of the new defendants may have greater resources than the original defendants, Lodsys does not contest the fact that none of the defendants have the technical information, expertise, and knowledge regarding how Apple's technology works or the negotiation and intent of the License itself to fully articulate and develop Apple's exhaustion defense," Apple said.
After sending threats to dozens of independent iOS developers, Lodsys filed a lawsuit against them in May, alleging that they had infringed upon a patent related to in-app purchasing technology. Though Apple has licensed the patent for iOS, Lodsys believes that third-party developers that use the in-app purchasing API provided by Apple are not covered by the license.
Apple quickly filed a motion to intervene in the suit, claiming that the defendants "lack the technical information, ability, and incentive to adequately protect Apple's rights under its license agreement."
The iOS development community has begun to band together to fight off Lodsys. One developer has created a legal defense fund and coalition in order to organize a "three-pronged attack" against patent trolls like Lodsys.
"Intellectual Ventures and their ilk are many tentacled beasts who use thousands of shell companies to do their dirty work. When they send blood-sucking tentacles like Lodsys into our community, we need to cut them off," developer Mike Lee wrote.