Acer suffers first-ever quarterly loss, predicts iPad 'fever' will recede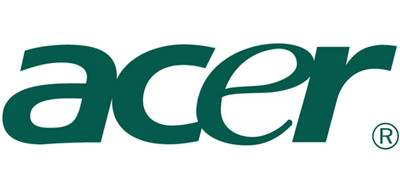 AppleInsider is supported by its audience and may earn commission as an Amazon Associate and affiliate partner on qualifying purchases. These affiliate partnerships do not influence our editorial content.
Acer reported the first quarterly loss in company history on Wednesday, but the netbook maker's chairman attempted to convince investors that consumer "fever" for tablets like the iPad will not last.
Acer Chairman J.T. Wang chalked up his company's poor second-quarter performance as a "correction period," according to Reuters. His company has seen numerous struggles since the launch of Apple's iPad, which has cut into the sales of low-cost, low-power netbooks.
Wang reportedly added that he expects the "fever" for tablets to recede, and for consumers to regain interest in traditional style notebooks. Though he did not mention the iPad by name, Apple's touchscreen device has dominated the tablet market since it first went on sale in 2010.
It isn't the first time Wang has predicted the downfall of the iPad. Last year, Acer's chairman forecast the iPad's market share would fall to between 20 percent and 30 percent of the tablet market. To date, Apple still controls well over 50 percent of all tablet sales.
Acer's sales have consistently tumbled throughout 2011, but the company remains the world's No. 2 PC vendor. Wang conceded on Wednesday that it will be "impossible" for Acer to break even this year.
In all, Acer saw a net loss of $234.3 million, or $6.79 billion in New Taiwan dollars, between April and June. That was more than double the $3.3 billion in New Taiwan dollars analysts expected the company to report.
Acer's chief executive resigned from the company in April, with the company looking to reorganize in an effort to take on Apple's market-leading iPad. At the time, it was said that impact of successful Apple products was a "key reason" for the departure of Gianfranco Lanci.
The collapse of the netbook market, of which Acer was king, has led the company to embrace Android on a series of tablet-style devices it company hopes will take on the iPad. In July, Wang accused Apple of inciting a "patent war" with Android device manufacturers.
In May, chairman Wang and ex-CEO Lanci exchanged heated words over who was to blame for Acer's slump in sales. Lanci said Acer was too slow to react to Apple's iPad, while the company fired back and said their former chief executive was simply unable to deliver results.