New Apple chief Tim Cook regarded as operational genius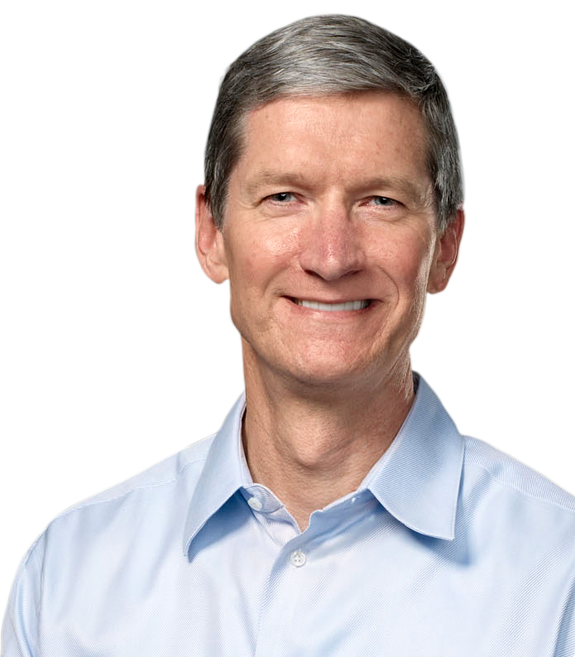 AppleInsider is supported by its audience and may earn commission as an Amazon Associate and affiliate partner on qualifying purchases. These affiliate partnerships do not influence our editorial content.
Apple's newly-appointed CEO Tim Cook has been praised as an operations mastermind who, despite lacking Steve Jobs' charisma and vision, can keep the company's momentum going long after receiving the reins.
"The Board has complete confidence that Tim is the right person to be our next CEO," Genentech Chairman Art Levinson said on behalf of Apple's Board. "Tim's 13 years of service to Apple have been marked by outstanding performance, and he has demonstrated remarkable talent and sound judgment in everything he does."
Apple's Board granted Jobs' request to serve as "Chairman of the Board, director and Apple employee," with Levinson noting that Jobs will "continue to serve Apple with his unique insights, creativity and inspiration."
Born and raised in Alabama, Cook attended Auburn University, where he earned a Bachelor's degree in Industrial Engineering. He then went to business school at Duke University, receiving his M.B.A. in 1988. Cook came to Apple in 1998 after a short stint at Compaq, but the bulk of his experience, which Jobs has called a "rare combination," comes from the 12 years he spent at IBM, where he served as director of North American fulfillment.
Jobs hired Cook from relative obscurity, after reportedly being impressed by his "unflappable demeanor," according to a recruiter present at an early meeting between the two. "Steve is very focused on people he can connect to emotionally," the source said.
That meeting has been described by Cook as a monumental life-changing opportunity. "My most significant discovery so far in my life was the result of one single decision, my decision to join Apple," he said during a speech at his alma mater last year. "Working at Apple was never in any plan that I outlined for myself, but was without a doubt the best decision that I ever made."
Cook went on to overhaul Apple's operations, transforming them into a smooth and efficient supply chain. Apple's competitors have been left scrambling to match its pricing for products such as the iPad and MacBook Air that have benefitted from Cook's operational expertise.
As late as 2008, Cook maintained that Jobs would outlast him at Apple. "Come on, replace Steve? No. He's irreplaceable," he said, according to Fortune Magazine. "That's something people have to get over. I see Steve there with gray hair in his 70s, long after I'm retired."
But, Cook has been steadily groomed to take over for Jobs. He served as interim CEO in 2009 while Jobs underwent liver transplant surgery. The 50-year-old executive earned $59 million for his "outstanding performance" while filling in for Jobs.
In January of this year, Jobs took another medical leave, again appointing Cook to run Apple's day to day operations. That leave had continued for eight months until Jobs resigned on Wednesday.
Cook has tended to keep a low profile, having been described as carrying the "courtly demeanor of a Southern gentleman," a contrast from Jobs, who is known for his mercurial temper. He is also said to survive on "an endless series of energy bars," taking pride on being the first one to arrive in the office and the last one out.
His own dad has described him as an extremely determined worker. "He's the kind of fellow that doesn't believe in giving up on nothing. He's a go-getter. He's a workaholic," he said. "Anything he started he finished. No matter what it was. If he got in it, he finished it."
But, despite his rise to the top of one of the world's most valuable companies, Cook has remembered his roots. "He calls every Sunday, no matter what, no matter where he's at," his dad said. "Europe, Asia no matter where he's at, he calls his Mother every Sunday. He don't miss a one."
In spite of Jobs' resignation, Motley Fool Senior Technology Analyst Eric Bleeker remains "extremely bullish on Apple." According to him, what Cook lacks in terms of innovation and design, he makes up for with his expertise in execution and operations.
"You have to think of the top level of Apple as a triumvirate," Bleeker told AppleInsider. "Cook as the operational mind, Jonathan Ive as the design lead…And then you've also got Phil Schiller who commands the marketing wing.
"Cook's going to be the leader, but he's going to lean heavily on these guys. They've had a couple dry runs already, they're going to be able to work together," he continued.
The analyst went on to note that Cook may not have the extraordinary vision that Jobs is known for, but he expects the newly-minted CEO to excel at "driving the company and continuing to execute."
Shares of Apple were down 5 percent in after-hours trading on Wednesday evening, but Bleeker said any short-term drop would represent "a definite buying opportunity" for investors. Apple is "going to be able to keep the momentum going," he added.