HP's confounding call to build more TouchPads likely due to obligations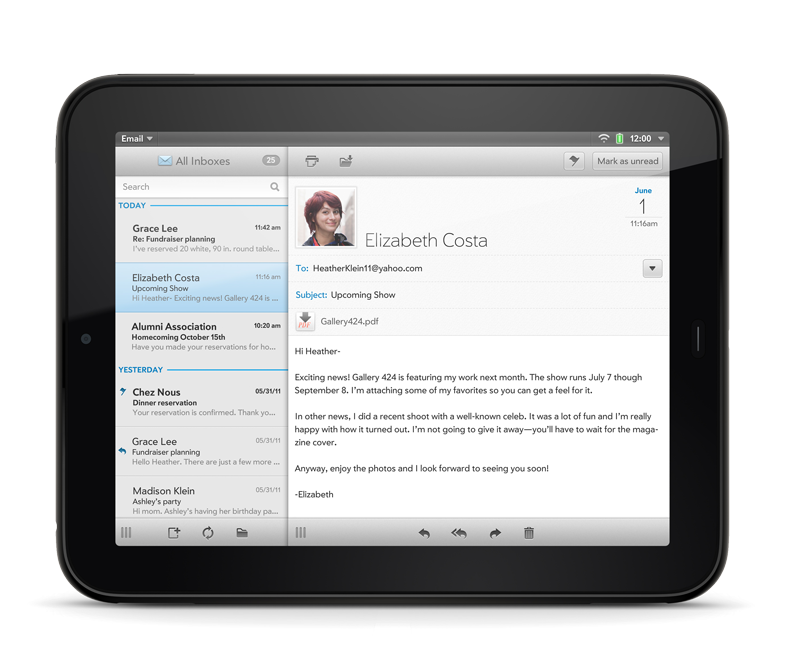 AppleInsider is supported by its audience and may earn commission as an Amazon Associate and affiliate partner on qualifying purchases. These affiliate partnerships do not influence our editorial content.
With Hewlett-Packard estimated to lose $200 for each TouchPad it sells at a fire sale price of $99, the company's head-scratching decision to resume production of the failed tablet is likely a result of agreements made with component suppliers.
Analyst Shaw Wu with Sterne Agee said in a note to investors on Wednesday that HP's move is both "surprising and confusing," given that the company recently announced it would discontinue webOS-based hardware, including the TouchPad and Pre smartphones. Originally billed as an iPad competitor, the TouchPad was axed after just six weeks on the market.
Wu has calculated a cost of $220 in components and $80 in operating expenses for each TouchPad that HP builds. At a discounted price of just $99, that would mean that the company is losing about $200 per unit.
"While the company is stating it is doing so to satisfy stronger than expected demand, our checks with supply chain sources indicate another reason may be to fulfill commitments to component suppliers and manufacturing partners," he said.
"This makes sense as it is not in HPQ's interest to alienate the supply chain base and the company may not lose as much money as it is bringing in some revenue as opposed to taking a full write-down on commitments with no revenue."
Wu's sources reportedly told him that there were plans to build between 500,000 and 1 million TouchPad units. It is unknown how many were previously made, or how many more HP plans to produce.
Having a larger install base of TouchPad and webOS devices could theoretically increase the value of webOS, should HP consider selling the operating system, Wu said. He sees Samsung, Research in Motion, HTC, Amazon, FaceBook, Sony and Microsoft all as potential buyers.
This week, Samsung was singled out in a rumor that said the company may be interested in buying webOS from HP. The company is allegedly interested in competing more directly with Apple's integrated hardware-software approach, and obtaining webOS could allow it to move away from Google's Android platform.
HP acquired Palm and webOS in 2010 for $1.2 billion. The company initially planned to add webOS to Windows PCs, but those ambitious plans were scrapped this month, when the company announced it will instead focus on higher margin software and services.
Executives with HP indicated this week that they could revive the TouchPad at some point in the future, as the company looks to spin off or potentially sell its PC division. The company also said it would build "one last run" of TouchPad units to "meet unfulfilled demand," as consumers rushed to take advantage of the $99 clearance price.