HP considers reviving TouchPad after death sparks sudden demand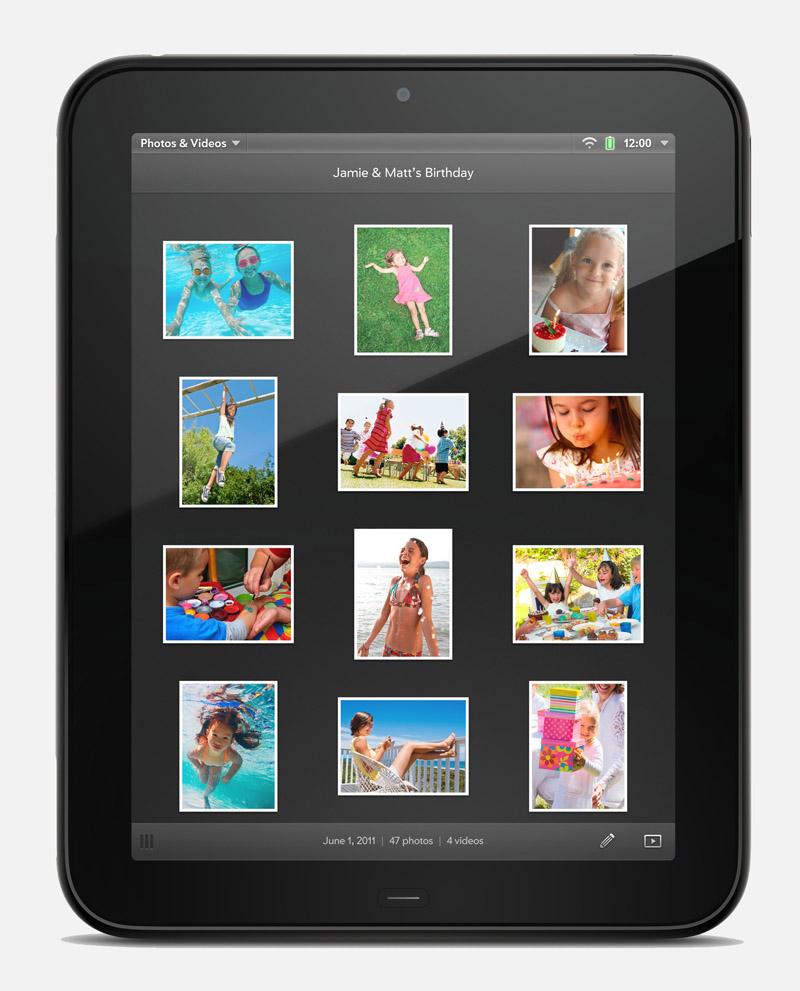 Hewlett-Packard has suggested in an interview that it is considering reviving the TouchPad in view of a potential spinoff of its computer division, and has confirmed that "one last run" of webOS tablets will be manufactured to "meet unfulfilled demand."
HP announced plans to discontinue webOS hardware development on Aug. 18, as well as an interest in spinning off its PC business to focus on enterprise software development instead.
Todd Bradley, HP's Personal System Group head and former Palm executive, told Reuters on Tuesday that the company is considering spinning off its computer business, thus reinforcing previous statements made by other HP officials.
HP is reportedly expected to reach a decision regarding the future of the PC division by the end of the year with a spinoff being "considered the best option for shareholders," a belief also shared by Bradley.
He expressed his intention to lead the resulting standalone company, which would become a "full-fledged computer maker spanning tablets, ultra-thin and all-in-one PCs." The executive also added his belief that "tablet computing is a segment of the market that's relevant, absolutely," without making specific references to the TouchPad or other competing products.
Selling the PC arm of the company to rival companies such as Acer and Lenovo is, however, "not a desirable alternative," Bradley said.
Referring to HP suppliers in China, where Bradley is currently on a business trip, he said that the company would increase investments in Shanghai and further expand its manufacturing base there in the following three years, noting that the region is "a critically important market for HP." According to him, Shanghai will eventually become "a regional headquarters in China for the PSG."
HP may have to renegotiate and redefine its current relationships with its suppliers, but Bradley remains confident in the future of the company: "We will be one of, if not the largest, customers of all our major suppliers, be it Samsung to LG to Microsoft to Intel," he said.
Regarding the company's mobile platform, Bradley admitted that "a number of companies had expressed interest in possibly using webOS," but that his visit in China has nothing to do with announcing or negotiating "anything regarding webOS."
Samsung has been recently rumored to be interested in buying HP's PC business, a report the South Korean-based company later denied. The company was also said to consider purchasing the webOS platform, a move that would put it in a better position to compete against iOS devices.
HP CEO Léo Apotheker admitted earlier this month that "the tablet effect is real," suggesting that Apple's iPad has had a cannibalizing effect on the company's PC business. Supporting that assertion is the fact that the TouchPad was launched only in July 2011 and canceled just six weeks later after poor sales "in the face of stiff competition" from Apple.
In an unexpected move, Mark Budgell, PR Manager and Social Media Strategy at HP, confirmed on Tuesday via the company's official blog that a limited final run of TouchPad tablets will be manufactured during the fourth quarter of fiscal year 2011 ending on October 31.
"We don't know exactly when these units will be available of how many we'll get, and we can't promise we'll have enough for everyone," Budgell said. "We do know that it will be at least a few weeks before you can purchase."
HP's decision to produce more TouchPads may also be an effort to appease its suppliers, as one recent report suggested that upstream suppliers for the tablet had been left in the lurch by the surprise discontinuation of the device. Suppliers were reportedly in negotiation with HP, which has said it will "maintain its promise" to its partners.