Adobe sees 45% sales growth for Mac video tools after Final Cut Pro X exodus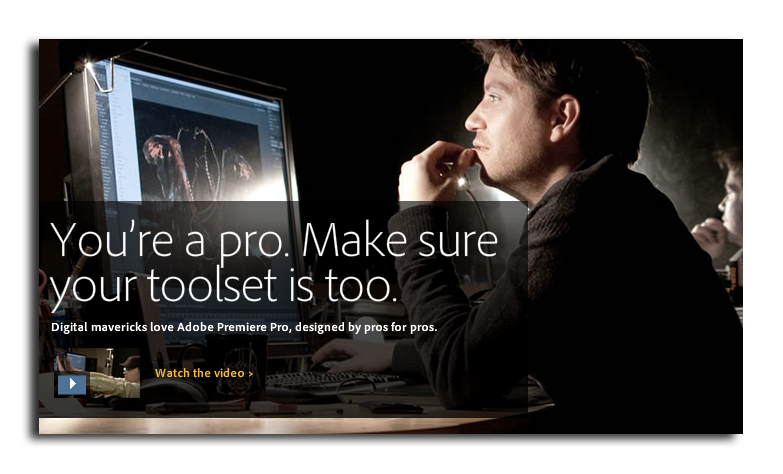 AppleInsider may earn an affiliate commission on purchases made through links on our site.
Adobe announced 45 percent growth year over year for its video creation tools on the Mac on Thursday, driven in part by switchers dissatisfied with Apple's controversial Final Cut Pro X.
The software company saw 22 percent growth in demand for its video editing software across all platforms, as noted by The Loop. Adobe attributed some of the Mac-specific growth to significant numbers of Final Cut Pro X users who have switched to the company's Premier Pro.
Apple released Final Cut Pro X on the Mac App Store in June, receiving an instantly polarized reaction from consumers and professionals. Though some have praised the update for bringing revolutionary advancements to the video editing platform, others have criticized it for its lack of backwards compatibility and missing features.
As complaints over Final Cut Pro X grew this summer, Adobe began an aggressive push to attract customers to its Premiere Pro software. The company even launched a "switcher program" that offered a 50 percent discount to users who had previously purchased Final Cut Pro or Avid Media composer.
Adobe has setup a dedicated website with information for interested switchers. The site's tagline "You're a pro. Make sure your toolset is too," appears to be a dig at Final Cut Pro X, which has been accused by some industry professionals as not being a "pro" application.
AppleInsider was first to report last year that Apple planned to scale down its Final Cut Studio suite to better fit the needs of prosumers. The company quickly issued a statement in response, promising that professional customers would "love" the new version of Final Cut.