Purported Apple iPhone 5 cases again suggest hardware redesign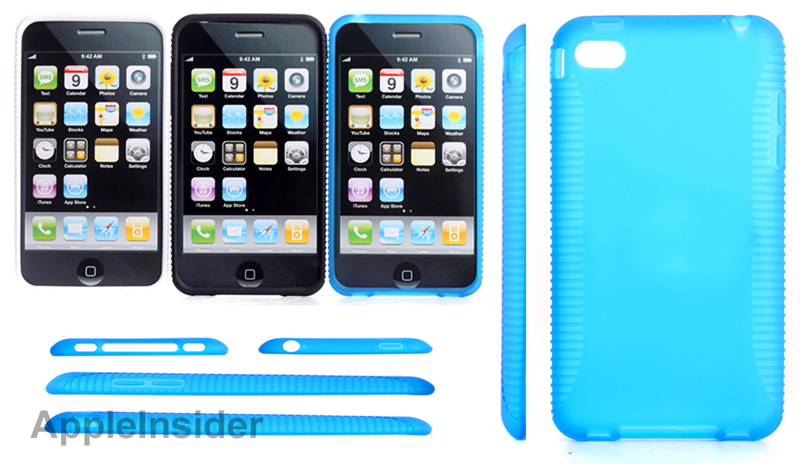 AppleInsider is supported by its audience and may earn commission as an Amazon Associate and affiliate partner on qualifying purchases. These affiliate partnerships do not influence our editorial content.
More third-party cases from the Far East claimed to have been designed to fit Apple's still-unannounced fifth-generation iPhone again show a thinner device with a flat back and curved sides.
The new cases are available from Shenzhen L&Y Technology Co., Ltd., based in Guandong in mainland China. Available in a number of designs and colors, they again suggest that Apple is planning a redesign for its anticipated fifth-generation iPhone.
Like third-party cases that began to crop up in China in July, the latest designs appear to show a mute switch that has been moved to the right side of the device. On the iPhone 4 and all previous versions of Apple's smartphone, the mute switch has been located on the left side, above the volume buttons.
The cases also show curved sides on the iPhone, in a design much like the iPad 2. Those sides level off to a flat back that can be stable when placed on a table.
The new cases also show volume buttons that are more akin to those on the iPhone 3GS and its predecessors with an elongated shape. On the iPhone 4, Apple adopted metal, circular volume buttons, while the longer buttons remained on last year's fourth-generation iPod touch.
In fact, the alleged design of the new iPhone has many traits in common with last year's iPod touch, including the volume buttons and curved sides. But the new cases also clearly show a headphone jack on top, as well as the moved mute switch, which are features currently only found on the iPhone, as well as the iPad.
The cases stand in contrast to numerous reports which have indicated the next iPhone will closely resemble the currently available iPhone 4. In addition, a number of leaked components have shown a next-generation handset with the same size and shape as the iPhone 4.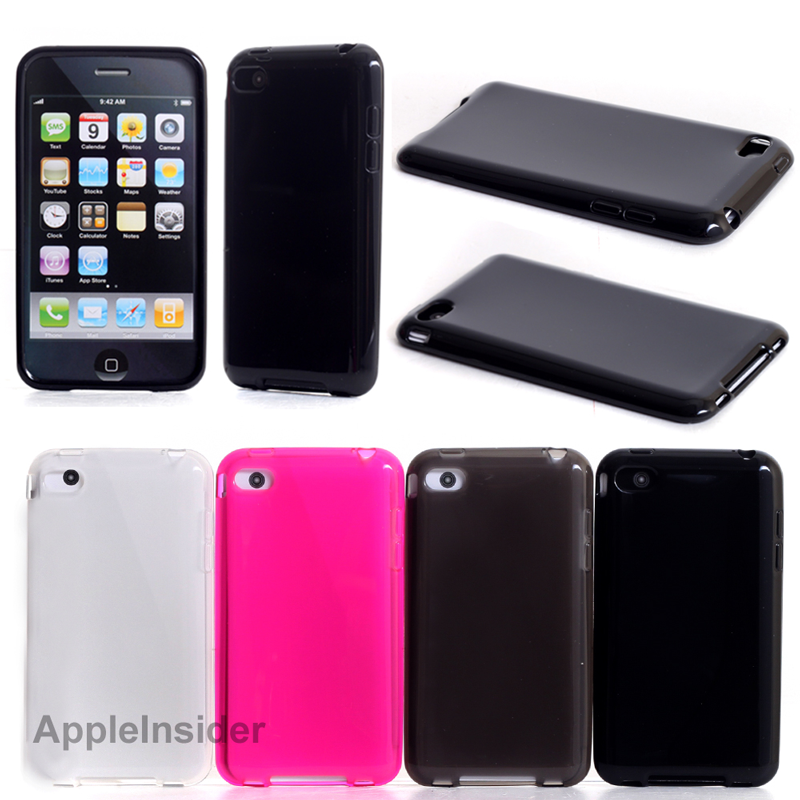 But still other rumors have suggested the next iPhone will be a "major redesign," lending support to the cases that have proliferated in China. That has led to some speculation that the other, iPhone 4-like components might be for a new low-end iPhone 4 intended to replace the iPhone 3GS, which sells for $49 with a new two-year service contract.