Intel's McAfee to add remote wipe, tracking features to MacBook Air-like "ultrabooks"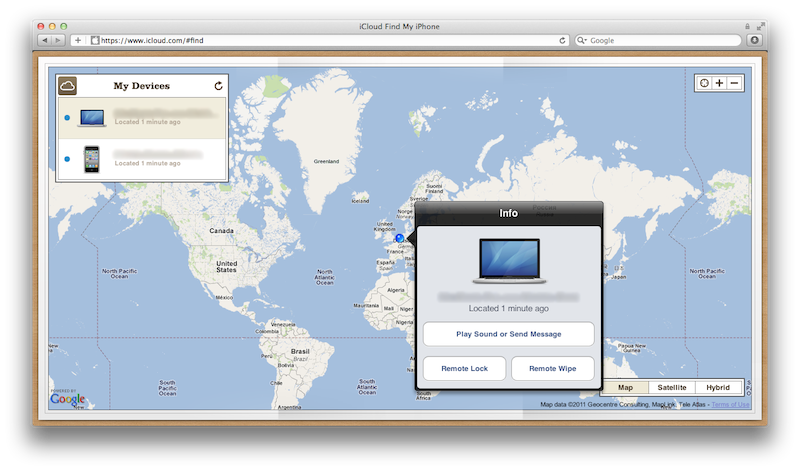 AppleInsider may earn an affiliate commission on purchases made through links on our site.
After acquiring security firm McAfee last year, Intel has announced plans to embed iCloud-like remote lock, wipe and location tracking features in silicon for PC "ultrabook" competitors of Apple's MacBook Air .
Intel, in its ultrabook-branded efforts to push other PC makers to copy the success of Apple's MacBook Air, announced a "collaborative effort" with McAfee to deliver antitheft technologies for devices based on its chips. Intel paid $7.68 billion to acquire McAfee a year ago in a deal that closed in February.
The "partnership" between Intel and its wholly owned subsidiary "will deliver essential capabilities including device lock, data wipe and location tracking" for lightweight mobile computers, according to a press release Intel issued today.
The company has previously set aside $300 million in its Intel Ultrabook Fund to "help drive innovation in this new category of devices" defined by Apple's MacBook Air.
Apple first introduced remote wipe, lock and location tracking features for its iOS devices as part of MobileMe, but it will soon release these features for Mac OS X Lion as part of iCloud.
Last month AppleInsider reported that Find My Mac features were already live for developers in iCloud, allowing users to remotely activate an alarm, send a message, lock the screen or wipe the contents of a registered Lion Mac.
Systems can also be tracked on a map (shown below) just like today's iOS devices under MobileMe's Find my iPhone feature.