Apple clarifies Thunderbolt Display will not daisy chain Cinema Display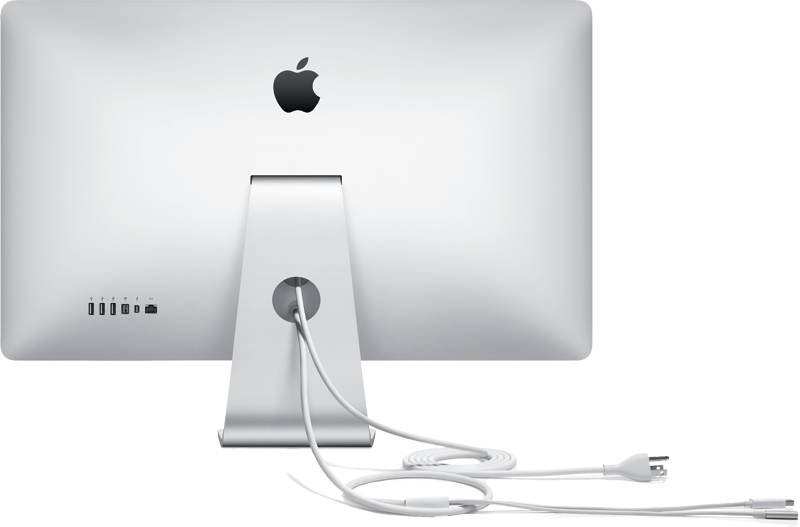 AppleInsider is supported by its audience and may earn commission as an Amazon Associate and affiliate partner on qualifying purchases. These affiliate partnerships do not influence our editorial content.
Apple has posted a support document describing compatibility between recent Macs and multiple Thunderbolt Displays, and also notes that previous DisplayPort screens will not work when attached to the Thunderbolt port of its new display.
Thunderbolt-equipped Macs can support one or two Thunderbolt Displays, depending on the Thunderbolt chip in the system.
Apple notes that MacBook Airs support one external Thunderbolt Display in addition to their built in screen, while MacBook Pros, iMacs and the Mac mini can all support two Thunderbolt Displays.
With two external displays, the lowest end 13 inch MacBook Pro will lose the ability to drive its built in screen, while the highest end Mac mini with discrete AMD graphics can support two Thunderbolt Displays in addition to a third screen attached to its HDMI port.
However, users with an existing Mini DisplayPort external monitor will not be able to daisy chain the screen from the back of the new Thunderbolt Display, despite it being physically compatible with the port. Apple notes that "Mini DisplayPort displays will not light up if connected to the Thunderbolt port on an Apple Thunderbolt Display."
Existing Mini DisplayPort screens, such as Apple's LED Cinema Display, have never previously supported daisy chaining multiple screens to a single Mini DisplayPort interface, but the screens are supposed to work at the end of a Thunderbolt chain if there are no other displays in the chain.
Having any other screen in the Thunderbolt chain will kill ability of previous, non-Thunderbolt displays from being able to receive the DisplayPort signal, negating their forward compatibility with the new Thunderbolt standard.
The new Thunderbolt Display just began shipping to users yesterday after Apple released firmware updates for its new Thunderbolt-equipped Macs to solve remaining issues with working with the new screens.
In addition to serving as an external screen with stereo speakers, a FaceTime camera and a Magsafe power supply for powering a connected notebook, the new Thunderbolt Display also incorporates the features of a docking station, supplying connected Thunderbolt Macs with Gigabit Ethernet, three additional USB 2.0 ports, Firewire 800 and an additional Thunderbolt port.
Apple recommends that users connect storages devices to the display's Thunderbolt port rather than connecting the display further down the chain.