Apple board member Al Gore mentions 'new iPhones' coming in October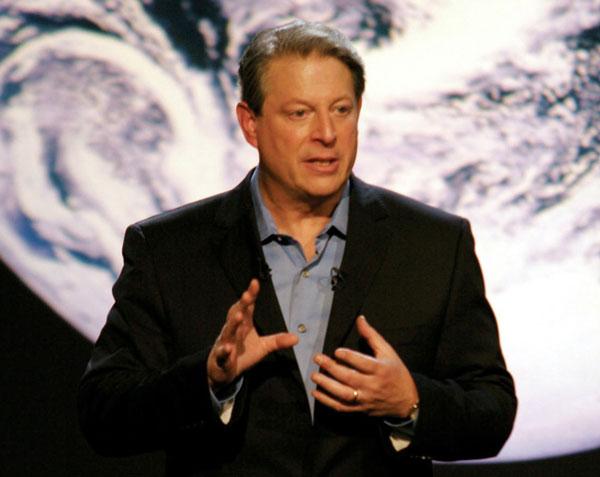 AppleInsider may earn an affiliate commission on purchases made through links on our site.
Apple board member and former U.S. vice president Al Gore has gained attention and stirred up speculation for mentioning Apple will release new "iPhones" — plural — next month.
Gore mentioned Apple's next smartphones in a speech given Wednesday at the Discovery Invest Leadership Summit in South Africa according to The Next Web. The comment has added fuel to rumors and speculation that Apple could release a cheaper so-called "iPhone 4S" alongside a redesigned fifth-generation iPhone.
"Not to mention the new iPhones coming out next month. That was a plug," Gore is quoted as having said. He has been a member of the Apple Board of Directors since 2003.
Apple is expected to hold an event on Oct. 4 to announce its next-generation iPhone. It will be a later than usual debut for the handset, as upgraded models in years past have launched in the June-July timeframe.
As hype surrounding the next iPhone continues to grow, there has been speculation that Apple could introduce a second iPhone model this year, expanding the product lineup much like the company has done with the iPod touch, iPod nano and iPod shuffle beyond the iPod classic. Some reports have suggested Apple plans to release a new, less expensive model that could be sold contract-free and geared toward developing countries like China.
Of course, Apple also currently sells different iPhone options that vary in slightly different ways: the current-generation iPhone 4 is available in 16GB and 32GB capacities, and also has options for a GSM radio compatible with AT&T's network or a CDMA radio that works with Verizon in the U.S. The company also still sells the previous generation iPhone 3GS model, first released in 2009.
Confusion over the still-unofficial fifth-generation iPhone has persisted, as third-party cases and even a report from The New York Times have suggested the so-called "iPhone 5" will sport a new form factor. Those have stood in contrast to leaked parts and conflicting reports that have instead claimed that the next iPhone will have an appearance largely similar to the current iPhone 4.