Amazon Kindle Fire aims to undercut Apple's iPad with $199 price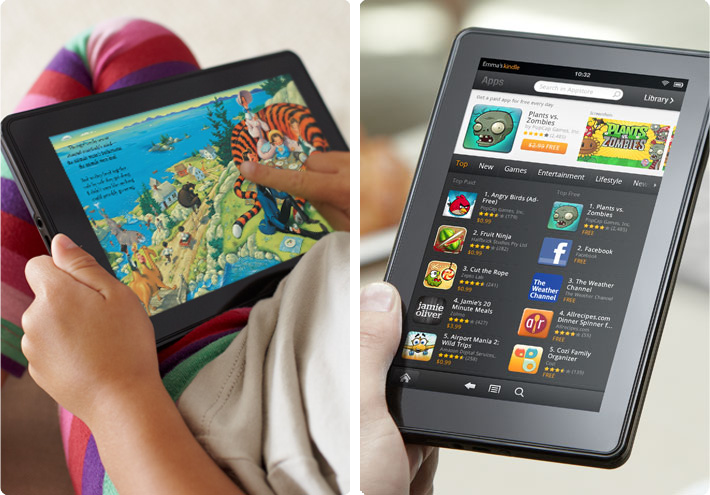 Amazon on Wednesday unveiled its new Kindle Fire touchscreen tablet, an Android-powered device with a 7-inch display that will sell for just $199, or less than half of Apple's entry-level $499 iPad.
The details of the new Kindle Fire were leaked ahead of Wednesday's official announcement by Bloomberg, which revealed that the device will have Wi-Fi connectivity, but no 3G. It will also come with a 30-day free trial of Amazon Prime, a $79-per-year service that includes free two-day shipping of purchases and some streaming video content.
The device was described as a "souped-up version of the Kindle electronic-book reader" that will run the Google Android mobile operating system. It said that Amazon "painted over the rough surfaces" of Android with a "fresh and easy-to-use interface."
The Kindle Fire will begin shipping on Nov. 15, and customers can now preorder the device. Features of the hardware, as touted by Amazon, include:
18 million movies, TV shows, songs, magazines, and books
Amazon Appstore - thousands of popular apps and games
Ultra-fast web browsing - Amazon Silk
Free cloud storage for all your Amazon content
Vibrant color touchscreen with extra-wide viewing angle
Fast, powerful dual-core processor
Amazon Prime members enjoy unlimited, instant streaming of over 10,000 popular movies and TV shows
AppleInsider first reported on Monday that Amazon will build an initial run of 3 million of its new color touchscreen tablet, code-named "Hollywood." It will run on the older OMAP3430 processor from Texas Instruments.
Analyst Ming-Chi Kuo was also first to reveal to AppleInsider that the bill-of-materials for the Kindle Fire will be around $180, which has allowed the retailer to sell the device at the aggressive $199 price point.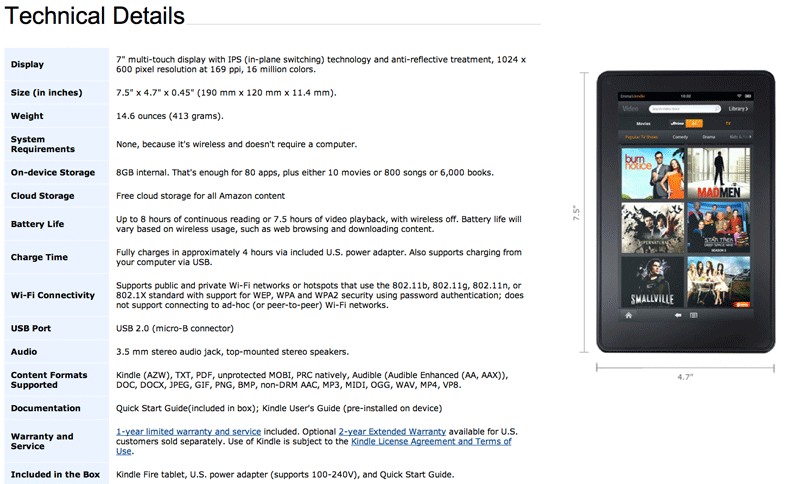 Amazon is said to be first releasing a 7-inch tablet to test the market, ahead of devices with larger form factors potentially arriving in 2012. At 7 inches, the Kindle fire is smaller than the 9.7-inch display of Apple's iPad.
Kuo said that Amazon is working on a 10.1-inch device code-named "Coyote" aimed to compete more directly with the iPad when it arrives in 2012. The company is also said to be preparing an 8.9-inch device for release in the second half of 2012.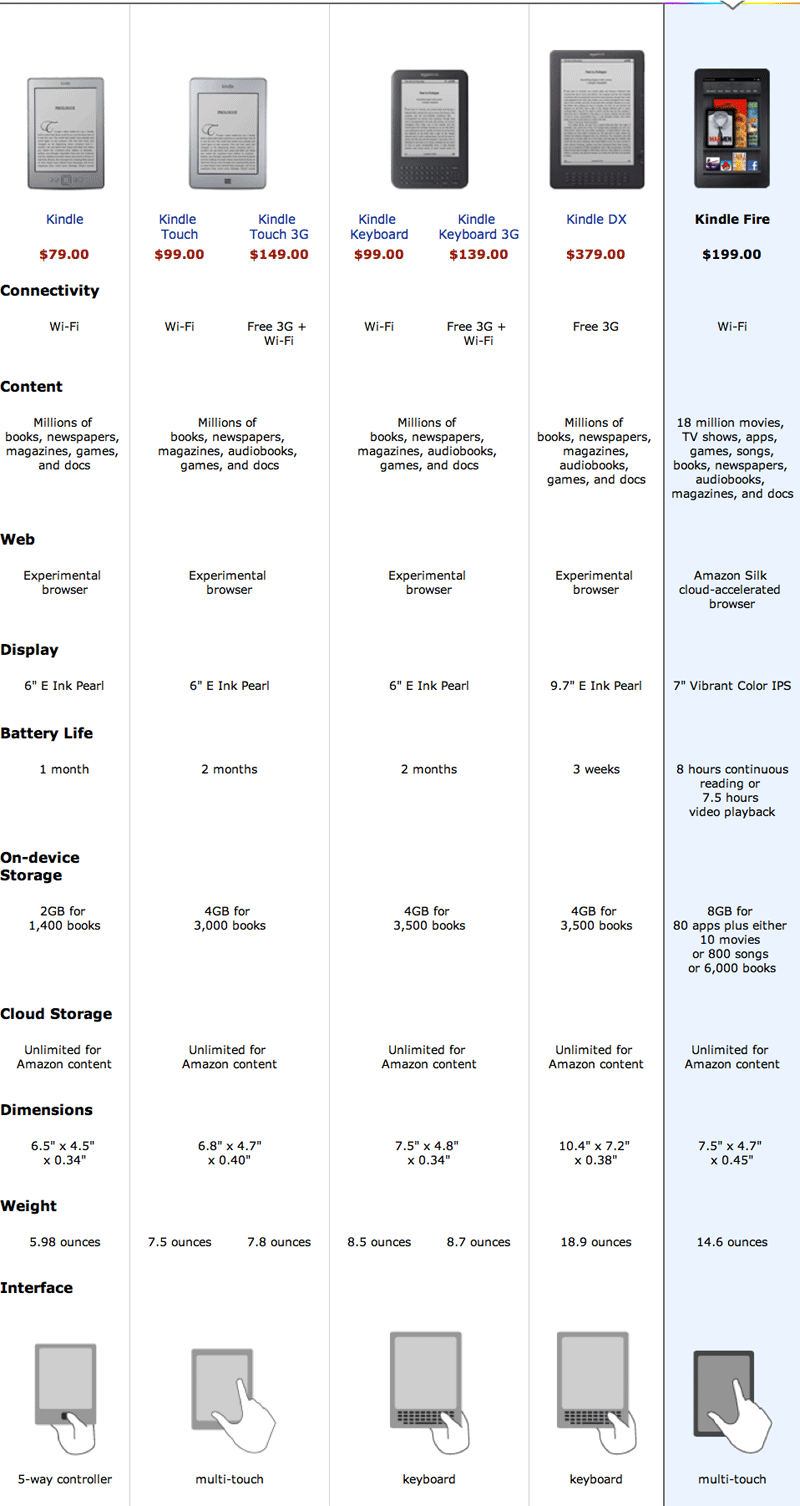 Unlike Amazon's previous e-ink-based Kindle devices, the Fire sports a color LCD touchscreen which allows for activities beyond reading. Amazon plans to sell movies, games and other content for its new 7-inch tablet.