Apple issues fix for flickering issue with 24" Cinema Display and Thunderbolt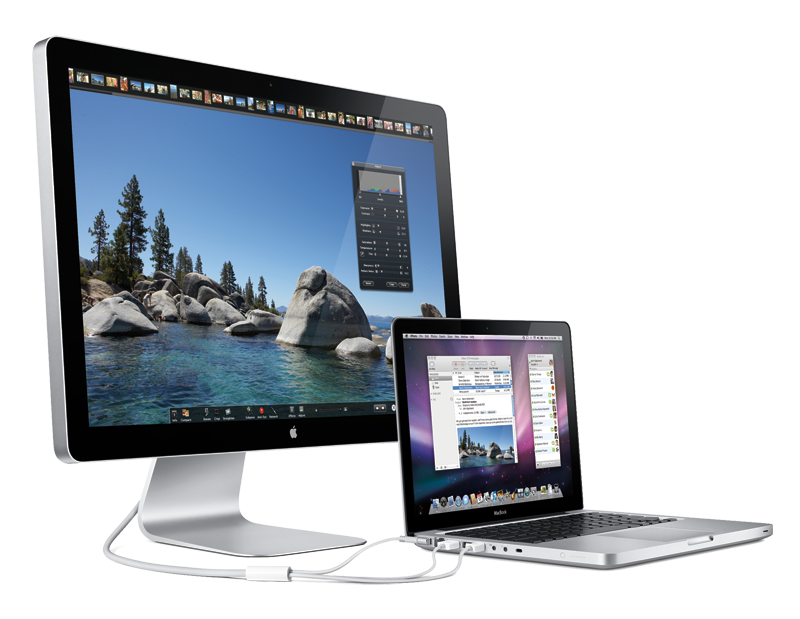 Apple has released a firmware update for its 24-inch LED Cinema Display that resolves a flickering issue that occurred when connected to the company's newer Thunderbolt-equipped Macs.
According to the company's notes included with the update, the 24-inch LED Cinema Display Firmware Update will only install when connected to a Mac with the Thunderbolt interconnect. Apple also warns that using a Mini DisplayPort extender cable may not resolve the issue.
Users are advised to disconnect non-essential USB and FireWire devices before applying the 926KB update. The firmware requires Mac OS X 10.6.8 or later.
According to MacNN, one customer has received notification of the update from Apple France along with the warning that the patch is still in testing. The publication noted that most other Cinema Display who were experiencing the issue report "complete success" after applying the firmware, rebooting the system and power cycling the monitor.
Last week, AppleInsider reported that Apple was looking into a fix after receiving numerous complaints about the issue. The problem first cropped up in February after the release of the early 2011 MacBook Pro, the first Mac to receive Thunderbolt.
Apple introduced the 24-inch LED Cinema Display in 2008, then discontinued it in 2010 in order to consolidate its monitor offerings.
In July, the Mac maker unveiled the $999 27-inch "Thunderbolt Display." The new display is well-equipped to serve as a docking station for Mac notebooks and includes a MagSafe charger, three USB 2.0 ports, one FireWire 800 port, one Gigabit Ethernet port and a Thunderbolt port. Up to five Thunderbolt devices, including an additional monitor, can be daisy chained to the display.