Apple posts video stream of iPhone 4S keynote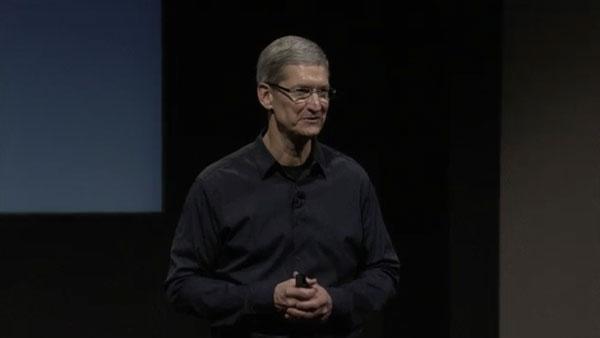 Apple has posted video of Tuesday's special event to unveil the iPhone 4S, with Siri voice control technology, online for the public to see.
The full event can be viewed at Apple's website. Led by Apple Chief Executive Tim Cook, the keynote is 137 minutes long.
The biggest introduction at Tuesday's keynote was the new iPhone 4S, Apple's latest version of its best-selling smartphone. The iPhone 4S features the new A5 processor, a redesigned antenna, and an 8-megapixel camera that can shoot 1080p high-definition video.
The biggest addition to the new iPhone 4S is Siri, a voice recognition and control feature that allows users to use natural language to access information or accomplish tasks. For example, users can compose a text message, find a local restaurant, or make a call, all by using Siri.
The iPhone 4S is also a "world phone," meaning that one model is compatible with both CDMA networks, like Verizon, and GSM ones, like AT&T. Apple also added Sprint as a new major carrier partner in the U.S.
The iPhone 4S will be available for preorder starting on Oct. 7, and the handset will go on sale next Friday, Oct. 14 in the U.S., Australia, Canada, France, Germany, Japan and the U.K.
Apple also reduced the price of its entry-level 8GB iPod touch on Tuesday to $199, and added a new white model in addition to the existing black one. The company's iPod nano lineup also received a price drop, now costing $129 for the 8GB model and $149 for 16GB.
For a full, extensive rundown of all of the day's news, see AppleInsider's full coverage from the "Let's Talk iPhone" event, included below: