Apple in talks to add streaming Hollywood movies to iCloud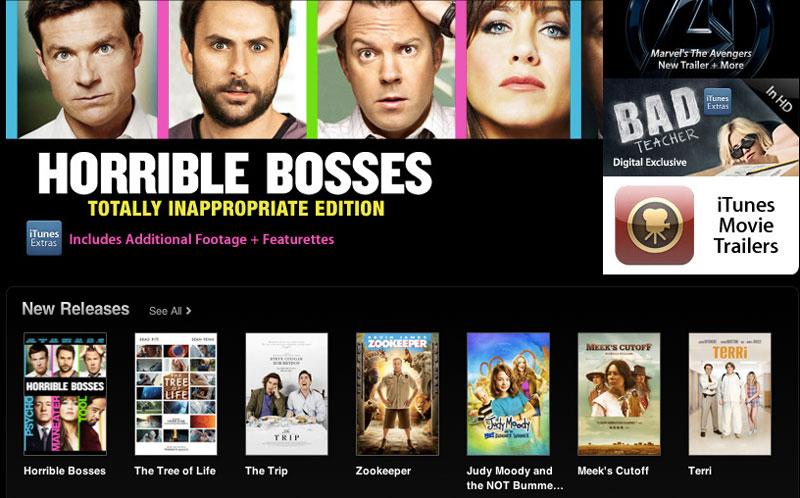 AppleInsider may earn an affiliate commission on purchases made through links on our site.
Apple is said to be involved in negotiations with Hollywood movie studios in an effort to give customers the ability to stream movies they own to devices like an iPhone, iPad or Apple TV.
Citing people familiar with the matter, The Wall Street Journal reported on Thursday that Apple wants to give its customers the ability to stream movies they have purchased through iTunes without the need to manually transfer the files. The talks come as Apple has launched its iCloud product, and movie studios have rolled out their own cloud-based movie streaming service, dubbed UltraViolet.
UltraViolet movies can be streamed to an iPhone or iPad using the Flixster application available on the iOS App Store, however an UltraViolet account does not include any movies that may have been purchased through iTunes. The new UltraViolet format lets people stream a film they have purchased on DVD or Blu-ray, and is seen as a way to help boost slumping sales of movies.
Rumors that Apple wants to give users the ability to stream and re-download movies they have purchased are not new. Apple has already secured deals for iTunes customers, allowing them to re-download songs and TV shows they own, but Hollywood movies cannot be re-downloaded.
Previous reports have claimed that the so-called "HBO window" has been a sticking point in negotiations. The window is a deal in which three of the top six film studios have distribution deals with premium network HBO, and under the terms of that deal, outlets must halt sales or distribution of a film when it premieres on HBO.
As recently as August, Apple was still said to be pursuing a cloud-based streaming and re-downloading service, though such a deal with Hollywood studios was said to not be imminent.
The studios' UltraViolet service launched this week, giving customers access to "digital lockers" that let customers stream or download a digital copy of physical purchases on a wide variety of devices. The service requires customers to create an account that serves as a hub for all of their purchased media, and passcodes that ship with physical discs allow users to access those movies online from remote servers.
All of the major movie studios except for Walt Disney Co. are backing UltraViolet, while it is planning its own proprietary service called KeyChest. Neither Disney nor Apple were part of the consortium that formed UltraViolet.