Teardown of Apple's iPhone 4S reveals larger battery, new baseband chip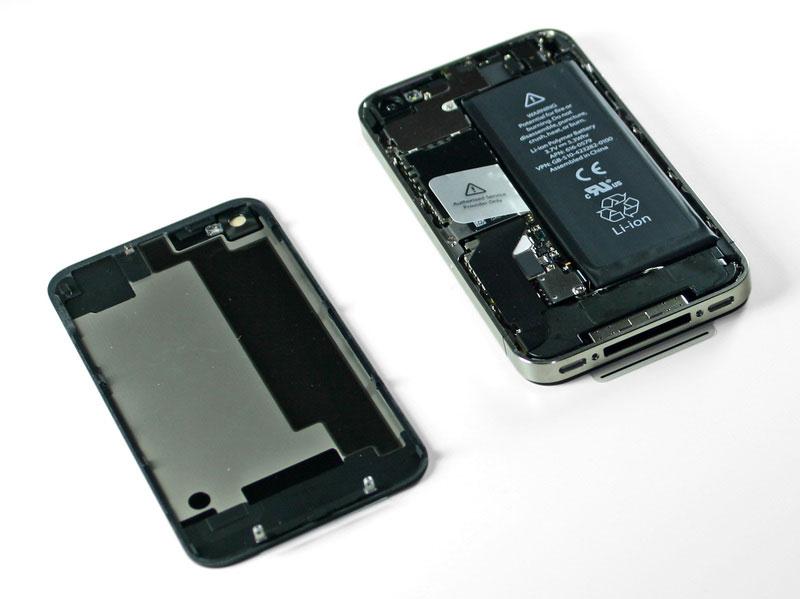 Before it's even officially released to the public, Apple's new iPhone 4S has been disassembled to unveil its slightly larger battery, as well as updated internal components like a new baseband chip and the dual-core A5 processor.
iFixit on Thursday conducted their standard teardown of Apple's latest gear, and this time their prying eyes turned to the iPhone 4S. The disassembly process navigated "largely familiar waters" with the new handset, which carries largely the same design as the iPhone 4 first released in 2010.
But inside, the solutions provider found a slightly larger battery with an extra .05WHrs. Because of a modified connector, the new battery likely cannot be placed into a previous-generation iPhone 4.
Along with advancements made with other components including the new A5 processor, the slightly improved battery capacity in the iPhone 4S offers an extra hour of talk time on 3G networks when compared to the iPhone 4.
Removing the logic board and EMI shields reveals the custom-built A5 processor, along with an assortment of other chips. The A5 CPU has a marking of E4E4, denoting its LPDDR2 die total 512MB of RAM, confirming earlier reports on the amount of memory found in the dual-core chip.
The teardown also revealed a new Qualcomm MDM6610 baseband chipset. That's a slightly modified version of the "world mode" MDM6600 Qualcomm baseband that Apple used in the CDMA iPhone 4 released earlier this year.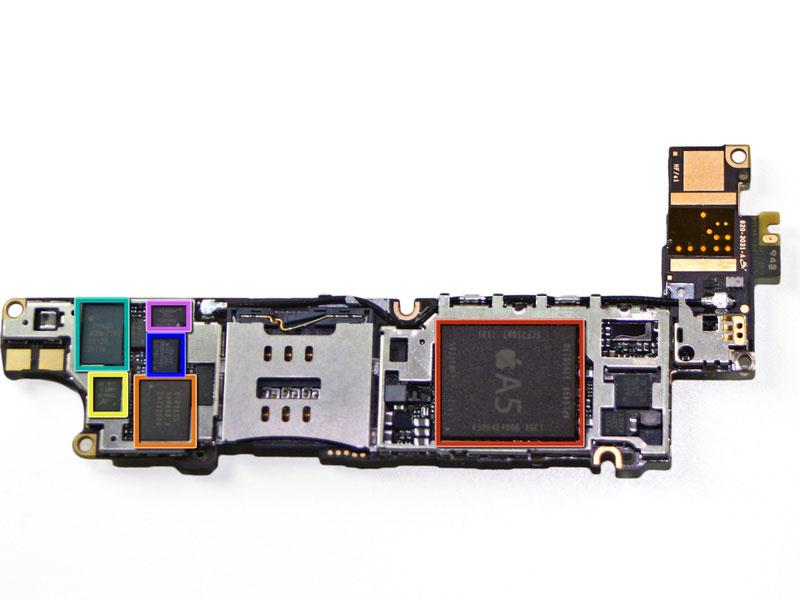 Though it included a world mode baseband capable of supporting both CDMA and GSM networks, that model of the iPhone 4 was CDMA only. In contrast, the new iPhone 4S is a true world phone, which will allow both GSM and CDMA customers to roam on GSM networks worldwide.
iFixit's peek inside also revealed that while most of the iPhone 4S resembles the design of the CDMA iPhone 4, the iPhone 4S does have the same mounting tabs on its display assemblies as the GSM iPhone 4. The CDMA iPhone 4 had a different design for its display assembly mounting tab locations.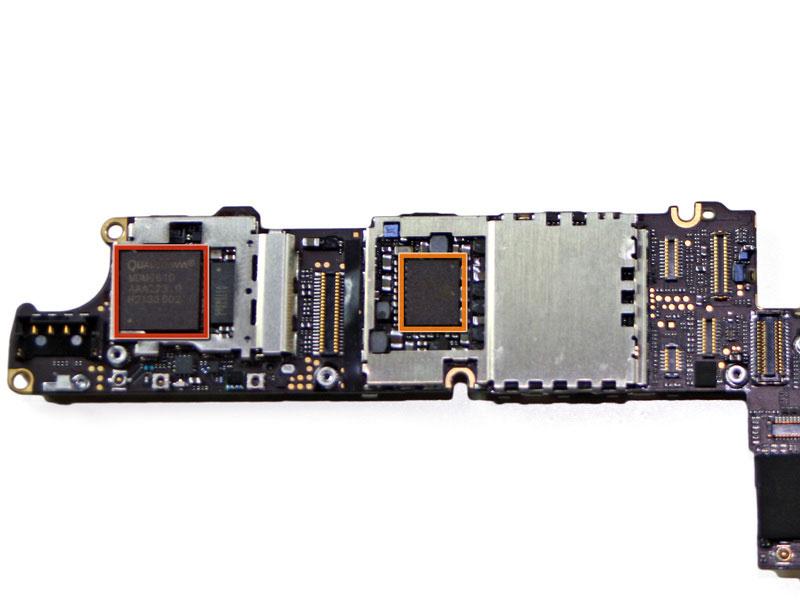 But the iPhone 4S does retain the same linear oscillating vibrator that was found in the CDMA iPhone 4. That replaces the rotational electric motor with counterweight that was found in the GSM iPhone 4.
"This vibrator motor is quieter, softer, and all-around less annoying than its counter-weighted predecessor," they noted.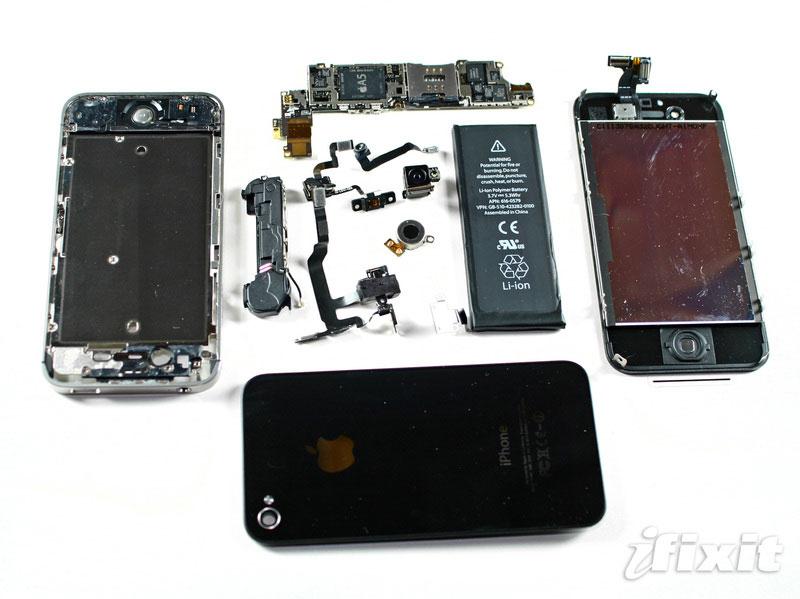 Other tidbits from the teardown:
Apple has once again employed pentalobe screws to hold the iPhone 4S together.
A triangular sticker located on the logic board serves as a liquid indicator.
Chips on the logic board, in addition to the A5, are the QUalcomm RTR8605 Multi-band/mode RF Transciever, Skyworks 77464-20, Avago ACPM-7181 Power Amplifier, TriQuint TQM9M9030 Multi-Mode Quad-Band Power Amplifier Module, and TriQuint TQM66052.
The NAND flash memory is Toshiba THGVX1G7D2GLA08 16GB 24nm MLC.