US senators propose bill to require 'accurate 4G information for consumers'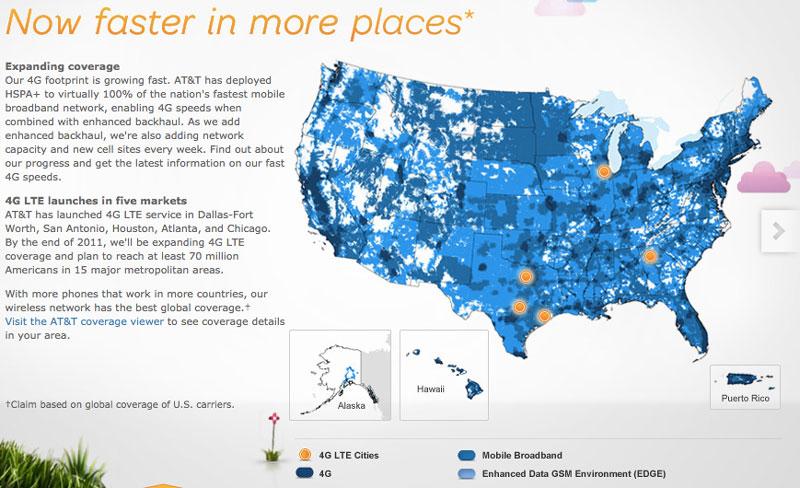 Three Democratic members of the U.S. Senate introduced on Thursday the "Next Generation Wireless Disclosure Act," which aims to clear up confusion surrounding 4G high-speed wireless data networks and control what carriers can and must say in their advertisements.
Sen. Richard Blumenthal, D-Conn., Sen. Amy Klobuchar, D-Minn., and Sen. Al Franken, D-Minn., announced the act on Thursday, which they said would "require wireless providers to disclose complete and accurate information about their 4G wireless data service in their sales and advertising practices." It mirrors legislation passed in the House of Representatives this past June.
The proposed act would require companies to disclose specific details in their marketing and advertising. The bill was created because there is no standard definition for 4G wireless broadband Internet.
The bill would require that the following details be included at the point of sale and also in all customers' billing materials:
Guaranteed minimum data speed
Network reliability
Coverage area maps
Pricing
Technology used to provide 4G service
Network conditions that can impact the speed of applications and services used on the network
In addition, the bill would require that the Federal Communications Commission evaluate the speed and price of 4G wireless data service provided by the top ten U.S. wireless carriers. Customers could then have access to a side-by-side comparison of providers in their services area.
The proposed legislation comes after two of the four largest carriers in the U.S., AT&T and T-Mobile, have begun advertising their networks as "4G," even though they do not run on "true" 4G technology like long-term evolution, or LTE.
Last week, evidence surfaced that AT&T wants to go a step farther, and is attempting to convince Apple to add "4G" indicator to the iPhone 4S status bar, because the iPhone 4S is capable of HSDPA speeds in some areas. However, AT&T's HSDPA network is different — and slower — than its smaller 4G LTE network the carrier is currently expanding.
Blumenthal said he believes the bill, if passed, can help bring "fairness and certainty to consumers."
"As consumers become more reliant on Internet capabilities from their mobile devices, it is essential that they have the most accurate and useful information about the products and plans they are purchasing," he said. "Whether they are using a tablet or a smartphone, wireless users deserve an honest description by companies of product capabilities."
AT&T is hoping to expand its network, including HSDPA+ and LTE coverage, with a proposed acquisition of T-Mobile. But that deal has been met with skepticism by members of a U.S. Senate Judiciary subcommittee.
Blumenthal previously partnered with Franken in June to present a bill to enforce mobile privacy laws on companies like Apple and Google. The legislation was spurred in part by the location data controversy that involved Apple's iOS devices. The glitch that stored location data on GPS-enabled iOS devices was fixed with a software update.
"While wireless data makes it easier for people all over Minnesota to do their jobs and to access music, movies, and books from virtually anywhere, it's important that consumers know what they'll be paying for when they sign a contract," Franken said. "Wireless providers need to make sure their customers can count on the speed, reliability, and the price they were promised when they signed up. And if they can't fulfill their promise, they need to be held accountable."
Kloubuchar said she believes customers have a right to know clearly and specifically what they are getting when they sign up for a 4G data plan.
"This legislation will help ensure that wireless companies are honest about their product's capabilities so consumers can get a fair deal," she said.