Barnes & Noble to take on Kindle Fire, iPad with new $250 Nook Tablet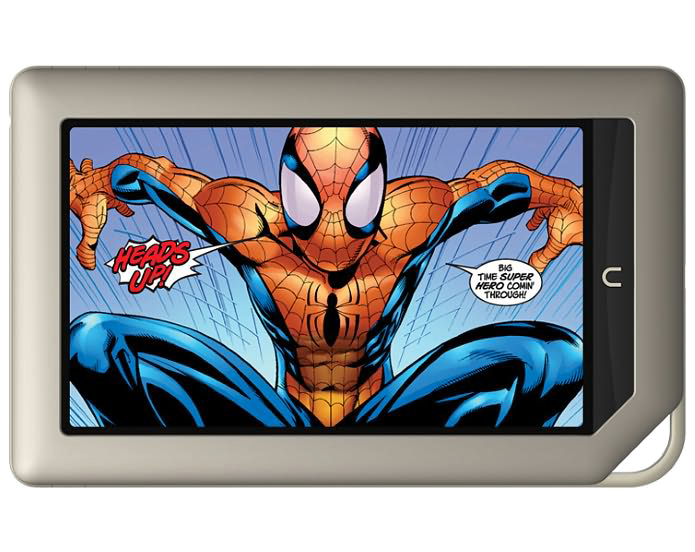 Barnes & Noble on Monday unveiled its next-generation Nook Tablet, a new 7-inch touchscreen device with a color screen that's a direct competitor to Amazon's new Kindle Fire.
At $249, the Nook Tablet features more power than the similarly sized Kindle Fire, with the latest Nook packing a 1GHz dual-core processor, 1GB of RAM, and 16GB of built-in internal storage. Barnes & Noble said its new Android-powered Nook, which arrives on Nov. 17, also boasts 11.5 hours of battery life.
"In Nook Tablet, we've created the best wireless media tablet in the portable 7-inch class," said Barnes & Noble CEO William Lynch. "Nook Tablet's VividView display has been designed to be the world's finest screen for readability and viewing content. We've utilized that breakthrough display technology to bring consumers the largest digital catalog of color and interactive books, magazines, children's books and high-quality apps through our NOOK Store.
"Additionally, we've seamlessly integrated today's top entertainment services like Netflix, Hulu Plus and Pandora in a product that's powerful, easy-to-use, under a pound, and a tremendous value at only $249."
The Nook Tablet's closest competitor will be the new Amazon Kindle Fire, another 7-inch touchscreen tablet powered by Android. Set to ship on Nov. 15, the Kindle Fire is available for preorder and carries a price of $199.
To compete with Amazon at that price point, Barnes & Noble also dropped the price of its previous-generation Nook Color to $199. Apple's entry-level 16GB, Wi-Fi-only iPad is $499, sporting a larger 9.7-inch display.
Speaking with USA Today, Lynch said that he doesn't view Apple's iPad as a direct competitor. Instead, he believes people will buy both an iPad and a Nook Tablet.
"Despite the fact (that Apple is) closing in on 40 million iPads in the U.S., the iBookstore is still a much smaller share of the overall market than is the Nook bookstore and the Kindle bookstore," he said. "That is because these devices, including Nook Color, have been optimized around the reading experience."
Apple executives indicated last week that they are not concerned with the forthcoming Amazon Kindle Fire. They believe that devices like the Kindle Fire and Nook Tablet will only fragment Google's Android platform, as both devices feature a custom user interface that masks the Android underpinnings of the devices.
And Amazon is already rumored to be looking beyond the forthcoming first-generation Kindle Fire, even before it becomes available. Numerous reports have suggested that the world's largest online retailer plans to adopt a larger screen size with future color touchscreen Kindles.