'Key component' said to be limiting Apple's iPhone 4S supply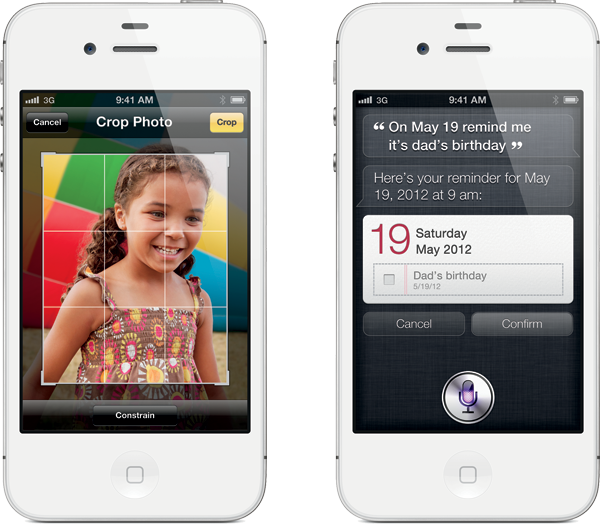 AppleInsider may earn an affiliate commission on purchases made through links on our site.
Supply constraints remain Apple's only issue in meeting strong demand for the new iPhone 4S, with one new report claiming those constraints are being caused by limited availability of one crucial component.
Exactly what that component is, analyst Ashok Kumar with Rodman & Renshaw did not say. But in a note to investors on Tuesday, he said that production of the iPhone 4S is likely to be constrained in the current holiday quarter "due to low yields on a key component."
In all, he expects total iPhone shipments in the September quarter to be around 30 million units, which he believes would be below Wall Street expectations. That total of 30 million iPhones would include an estimated 4 million iPhone 4S units that were said to have been manufactured, but not shipped, in the September quarter.
Long waits for the iPhone 4S continued at Apple's carrier partners in the U.S. more than a month after the handset went on sale. Earlier this month, The Wall Street Journal noted that Verizon Wireless and AT&T customers had to wait an average of three weeks for their iPhone 4S to arrive, while those purchasing through Sprint saw a two-week wait.
Kumar believes that iPhone market share in the premium, high-priced smartphone segment has "likely peaked" around 85 percent. Going forward, he expects the "value priced segment" of the smartphone market to demonstrate the most growth.
In that segment, Apple competes with its iPhone 3GS, first released in 2009. The legacy device is available for 99 cents with a new two-year service contract.
But Kumar doesn't believe the iPhone 3GS will be enough for Apple to maintain its overall market share, particularly with an anticipated growing market at the low end of the pricing spectrum.
"Repositioning the legacy 3GS at the entry level buys Apple time, but it is a dated product with limited shelf-life," Kumar wrote. "A (purpose-built) lower end SKU is key for Apple to grow share."
While Kumar believes Apple needs to build a new low-end iPhone to maintain its growth, recent reports have indicated that the iPhone 3GS continues to be a top performer for Apple. For example, earlier this month the NPD Group revealed that the iPhone 3GS was the second-best selling US smartphone in the third quarter of 2011, finishing behind only Apple's iPhone 4, and beating out newer Android-powered devices like the HTC EVO 4G, Motorola Droid 3 and Samsung Intensity II.
Despite Kumar's calls for a new low-end iPhone, he also believes that the competition continues to lag behind Apple. Nokia, in particular, is said to be struggling with its newly launched Windows Phone, and Kumar said sales of the Lumia 800 have been "underwhelming."
As for Research in Motion, HTC and Motorola, Kumar said those three companies are "treading water with a lackluster product lineup." The only non-Apple company the analyst sees in a strong position is Samsung, which he said has a "comprehensive product portfolio and aggressive pricing."