Apple viewed as unlikely to launch 7-inch iPad in 2012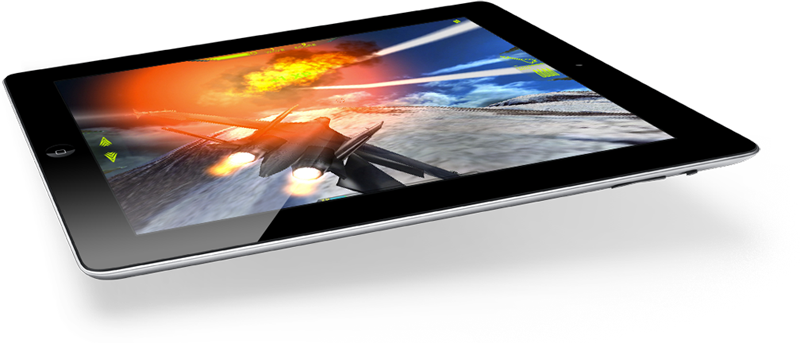 Though Apple is believed to have built prototypes for a 7-inch iPad, and rumors of such a device launching persist, one Wall Street watcher doesn't believe Apple will release a 7-inch tablet in 2012.
Analyst Brian Blair with Wedge Partners said in a note to investors this week that he doesn't think Apple will release anything with a 7-inch screen size in 2012, whether it's an "iPad mini" or a jumbo iPod touch.
"Jobs was emphatic in his view that 7-inch tablets were dead on arrival," Blair wrote, "and we believe it would be unlikely to see the company test the waters in this category anytime soon."
Instead of a new screen size, Blair thinks it's more likely that Apple will keep its current iPad 2 on the production line after the launch of a third-generation iPad. This would allow Apple to reach a lower price point and address demand at the mid-tier range.
"We believe iPad 2's price drop could drop to the $349 to $399 range with Apple offering a single 16GB model," he said.
As for the third-generation iPad, Blair expects that to arrive in the late March or early April timeframe. He sees key features being a retina display, 4G compatibility and Siri functionality, along with higher-resolution cameras in a 1-megapixel front-facing camera and a 3-to-5-megapixel rear-facing camera.
Blair's prediction that Apple will expand the iPad lineup was shared earlier this week by another analyst. Gene Munster with Piper Jaffray said Apple could increase its sales if the company were to offer the iPad at both higher and lower price points.
And last month, still another analyst predicted that Apple will sell a third-generation iPad with a high-resolution Retina Display in addition to a faster "iPad 2S." Ben A. Reitzes said he believes Apple's "iPad 2S" could have the same screen resolution as the current iPad 2, but sport a faster processor and Siri integration. He also suggested Apple will continue to sell the current iPad 2 at a lower price, much like the company already does with the iPhone 3GS.
As for the rumors of a 7-inch iPad, they have persisted for years, and a new claim surfaced as recently as last week. A story from the Far East said that Apple is "likely" to launch a smaller iPad several months after the next-generation iPad, at some point in 2012, in order to fend off increasing competition from Amazon's 7-inch Kindle Fire tablet.
Jobs slammed 7-inch tablets that compete with Apple's iPad in a surprise appearance on his company's quarterly earnings conference call in October of 2010. Jobs said Apple would not make a 7-inch tablet because the company did not feel the need to hit a lower price point, and he felt the smaller screen size was "too small to express the software."
He even quipped that the manufacturers of 7-inch tablets would need to ship sandpaper with their hardware, so users could file down their fingers to the point where they could hit smaller targets on the screen.
"We know developers aren't going to deal well with these different sizes and they have to change their software every time the screen size changes," the late Apple co-founder said. "When we make decisions on 7-inch tablets it's not about cost, it's about the value of the product when you factor in the software."