Jailbreakers hack iOS on Apple TV to run full-screen iPad apps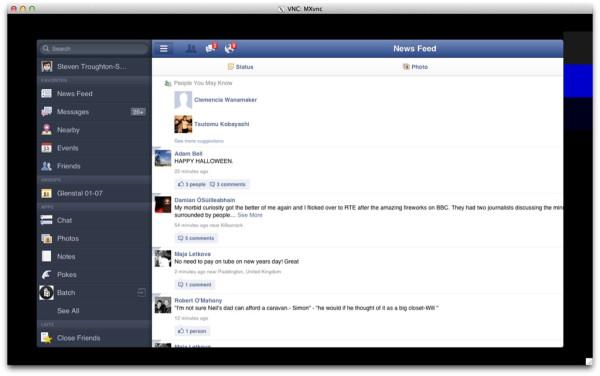 AppleInsider may earn an affiliate commission on purchases made through links on our site.
Hackers have developed a workaround that enables full-screen versions of iOS apps for the iPad to run on a jailbroken Apple TV device.
Steve Troughton-Smith and a developer known as "TheMudkip" published over the weekend photos and video of the hack, dubbed MobileX, for Apple's set-top box.
"MobileX is a window manager for iOS that replaces springboard with the added bonus of letting iPhone and iPad apps run on the Apple TV," Troughton-Smith said in the video, adding that "any apps just run and scale up to the 720p resolution adequately."
The hack appears to be in its early stages and has yet to be released to the public. In order to run the utility, the developers first performed the "Seas0nPass" jailbreak on the Apple TV. Apple has warned in the past that the jailbreak process, which allows users to run unauthorized code and apps on iOS, may void a device's warranty.
Given that the Apple TV doesn't include a full-featured input method such as a touchscreen, the pair used a combination of Virtual Network Computing (VNC), Secure Shell (SSH) and the Apple Remote to control the device. According to them, MobileX features a built-in menu that allows users to "quit apps, launch Safari, connect to Wi-Fi or show multiple apps side by side" from the Apple Remote.
Troughton-Smith demoed the iPad version of the FaceBook app and claimed that any of Apple's own apps, such as Safari, Maps and YouTube also work well. VNC did, however, cause some sluggishness in some of the apps, though Troughton-Smith noted that a direct input method such as a remote or a mouse or keyboard would make performance "much smoother."
Rumors of an AppleTV model that would allow access to the App Store have swirled for years, but developers appear to have taken matters into their own hands.
"If Apple isn't going to give us a way to make real AppleTV apps, then I guess we'll have to make one ourselves," Troughton-Smith wrote in the video's description on YouTube.
Apple released the latest version of the Apple TV in September 2010. The $99 set-top box runs on the company's A4 processor and is a fourth the size of the first generation Apple TV.
The hack comes even as speculation on an upcoming Apple television set has heightened considerably. The release of late co-founder Steve Jobs' biography set off a flurry of rumors after revealing that Jobs believed he had "cracked" the secret for a connected TV interface. Since then, reports have suggested that an Apple television will run on custom-built chips similar to those powering the iPhone and iPad and may come in three sizes.