The next ten years of iPods & iTunes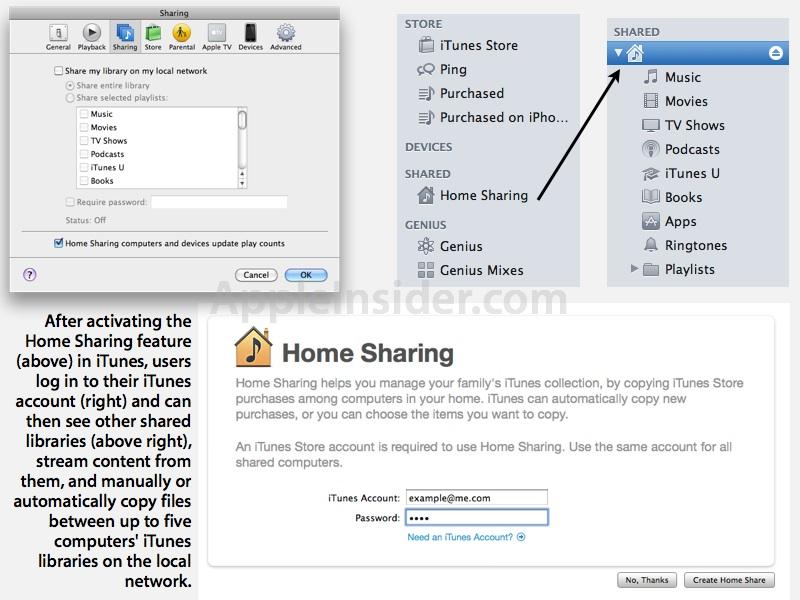 Apple celebrated three ten year anniversaries in 2011, making this year its first full year in its second decade of Mac OS X development, iPod devices and iTunes, and its retail operations, even as the company takes on new business categories ranging from iAd to iCloud to Siri. Here's a look at where the company is headed for its next decade of iTunes and iPod connected devices.
The rapid advance of iPod and iTunes
Apple launched the original iPod in October of 2001, almost a year after launching its new iTunes that January. The two initially served as a "killer app" for the Mac, joining iMovie as a creative content feature for which the Mac could serve as a "digital hub." The iPod itself was named after its ability to encapsulate content from that digital hub to deliver while mobile.
Across the past decade, Apple built the iPod and its desktop software companion iTunes into two major businesses: iPod device sales and an iTunes ecosystem for content. Adding music sales to iTunes rapidly made Apple the largest merchant of music and a major player in the music industry, increasingly pushing the conservative record labels to accept new business models they were first resistant to, then benefitted from tremendously, from per-song sales to DRM-free music downloads to local Home Sharing and cloud connected iTunes Match libraries.
Apple then added TV shows, music videos and movies, then enhanced iTunes digital downloads with easy to develop, HTML5-based iTunes LP and iTunes Extras content.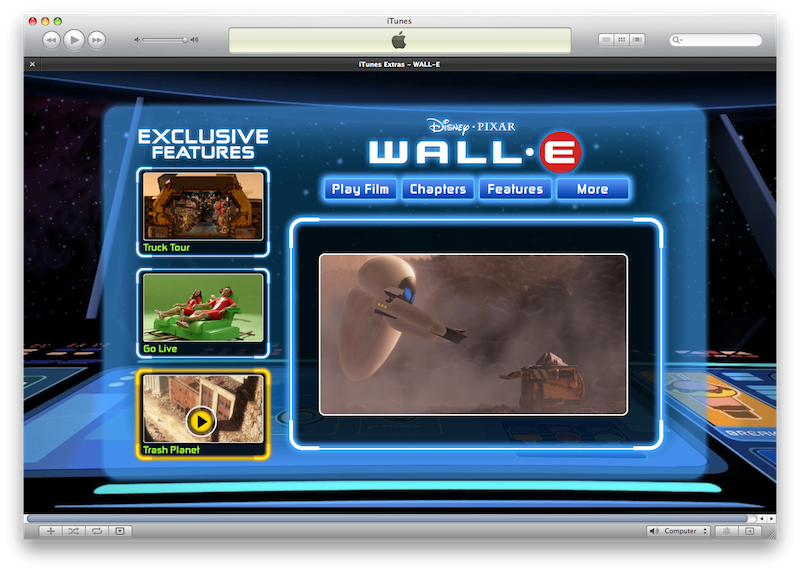 By making albums and movies into attractive multimedia packages with bonus content, Apple has positioned its digital content as an alternative successor to DVDs, with advantages in mobile portability, cloud access, and the ability to wirelessly distribute content from iTunes or iOS apps using AirPlay to BaseStations or Apple TV.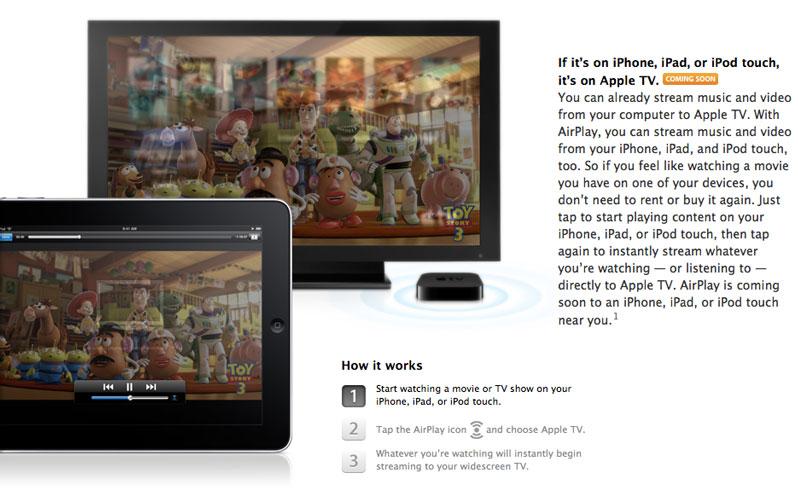 Apple also embraced Podcasting, making iTunes the central repository for freely available audio and video content created by any publisher. Apple also initiated iTunes U to enable universities and other organizations to digitally distribute their educational content, much of which is made freely available to everyone as a multimedia library of over 600 million digital downloads from over 1000 institutions in 123 countries. Apple has since added iBooks and Newsstand subscription content, and is expected to soon make a splash in distributing electronic textbooks.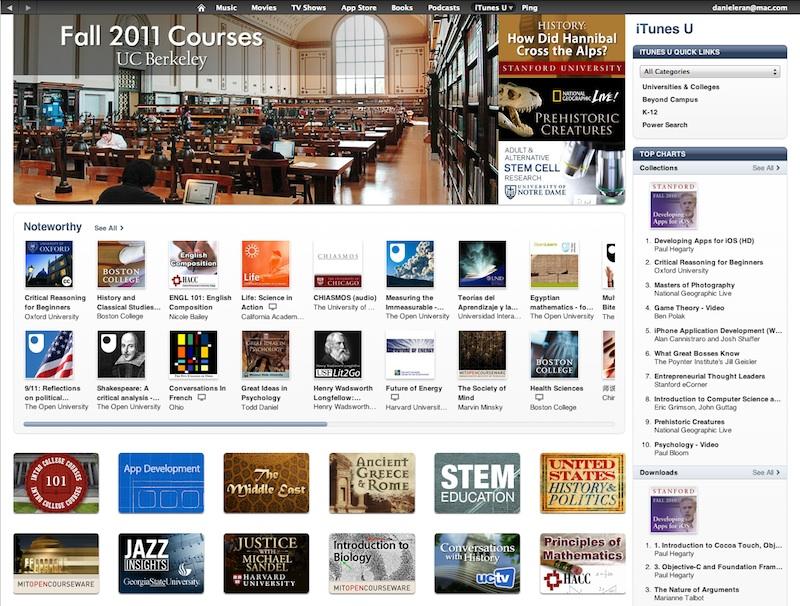 Apple has added value for users by building new iTunes features ranging from simple playlists to automated Genius "DJ" playback, Genius playlist creation and Genius shopping suggestions for its increasingly sophisticated content market; adding playback music visualizations and content browser features ranging from Smart Playlists to CoverFlow; and developing a Twitter-integrated social network for sharing comments and following music and video suggestions of others in Ping.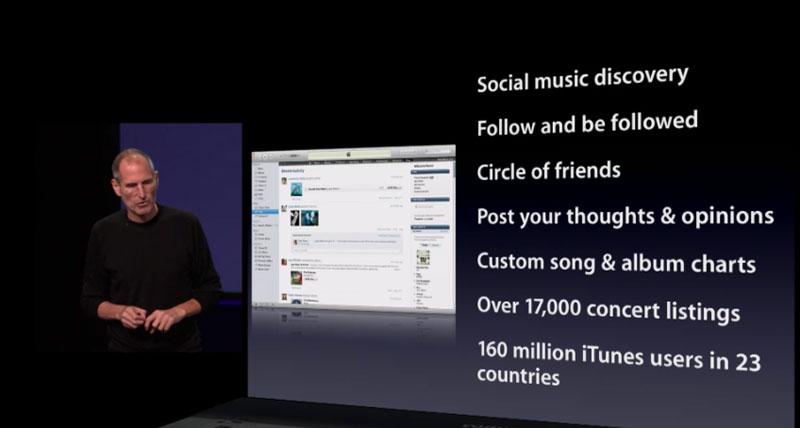 iTunes also originated as the way to activate and setup the iPhone and later the iPad, acting as a central hub for content and data sync, device backup and software updates. At the same time, iTunes expanded to become the apps library for iOS software. iTunes has since migrated into iOS devices themselves in the form of the iTunes and App Store iOS apps, enabling users to buy apps, music and other content directly from their device and then manage their playback through the Music and Videos apps.
On page 2 of 2: iTunes enters the cloud, the next decade of iPod and iTunes
By the end of its first decade, iTunes had morphed from a central Mac OS application into a cloud based service that could be access from any account-connected system or device. With iTunes Match, Apple negotiated the rights to give users flexible download rights to their music, regardless of where it had originally been obtained.
In iOS 5, users don't even need a PC running iTunes to set up, sync or backup their iOS devices any more, although they still can link to and stream or share their content between their iTunes libraries or to AirPort connected speakers or Apple TV-connected displays via AirPlay technology.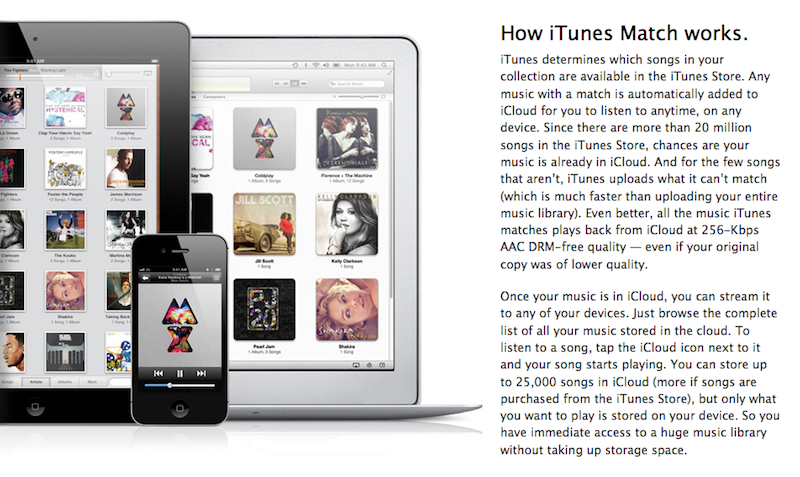 Similarly, iCloud offers free document, data, photos and content purchase availability between a user's Macs and iOS devices, with Apple having shifted the hub from a central computer to the company's own network hosted servers. From its initial cloud offerings, Apple will be able to expand into new location based service typified by Find My iPhone/iPad/Mac and the related Find My Friends.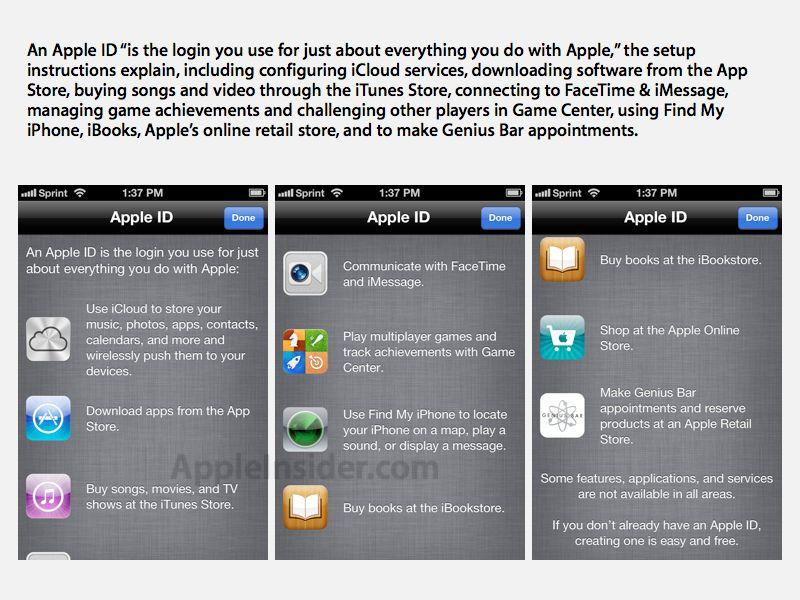 The next decade of iPod and iTunes
iTunes will continue to evolve over the next decade alongside the descendants of the iPod as Apple delivers its third generation iPad expected later in this quarter, as well as new iPhones and iPod touch models later with year with enhancements in their capabilities and features.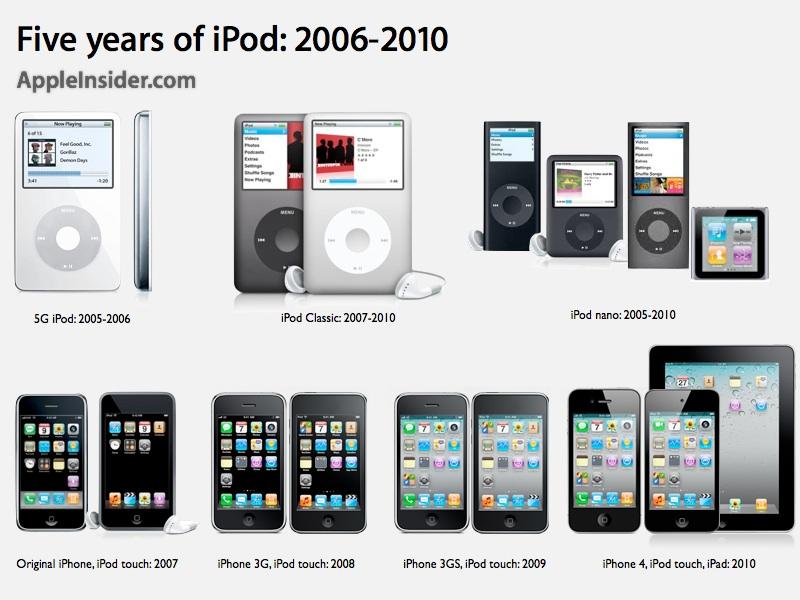 Already, Apple has edged into mobile carriers' business models with FaceTime and iMessage, converting mobile-only paid videoconferencing and SMS services into free Internet features that are compatible with PCs and devices lacking a telephony mobile link (and a mobile contract). Those features are now leaking over into iOS' desktop counterpart of Mac OS X, where FaceTime has already become a major feature and iMessage is expected to appear soon as well. In the opposite direction, third party IM features appear headed to iOS from Mac OS X's iChat app, using the same secured and efficient push notifications system that drives iMessage.
Apple has also taken a bite of the Internet ad revenue that has been virtually monopolized by Google over the past decade, first by introducing iAd as a way to monetize iOS apps without a third party middleman, and secondly by offering a direct connection to information services including local search, stocks, weather and research that similarly bypasses Google via the Siri voice assistant, a service that is likely to find its way to the iPad and eventually the Mac.
Apple is also likely to further extend its range of devices and services into new areas in the manner it has already done with making the iPod nano a programmable watch face, having researched the realm of wearable devices and created a platform for connecting to devices like Nike+ and a new crop of micro-peripherals using Bluetooth 4.0.

Outside of its existing, conventional products, Apple could expand the role of its iPod touch by giving it an expanded 4 to 6 inch screen to offer a direct competitor to handheld gaming devices and general purpose mini-tablets like the Kindle Fire, which are too small to offer an iPad-like tablet environment, but suitable for playing smartphone-style games, a market Apple currently owns, thanks to its unified support for 3D game development (a mess on Android), its strong App Store, and its efforts to promote multiplayer gaming with Game Center.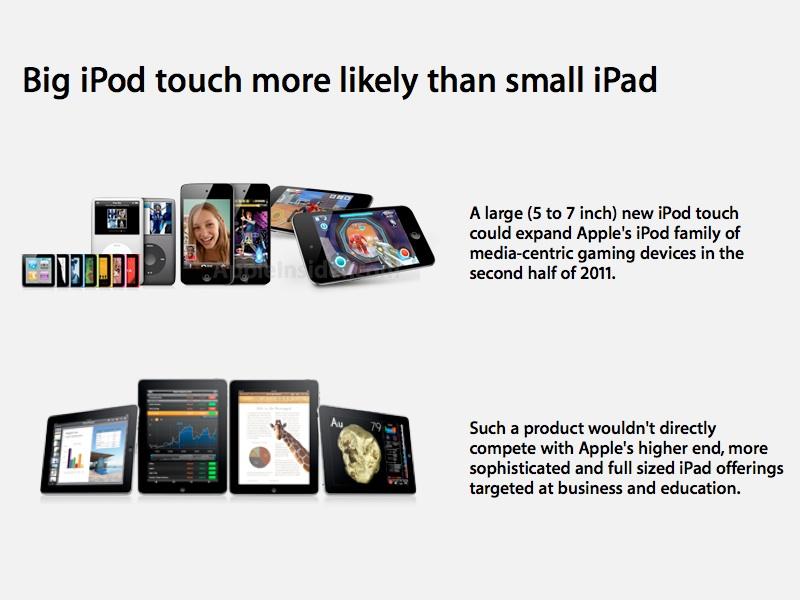 iTunes continues to push content producers to liberalize their policies to support new business models. Among Apple's future goals is an effort to get movie studios to go along with its plans to offer downloadable Purchases like its other content; additional movie and TV sharing options, higher resolution movies, and a wider variety of rental content options. Apple also appears interested in pushing podcasting and original content creation, as well as serving as a more flexible source for professional content than today's cable TV providers.
Apple also likely wants to develop Ping, enabling new options for sharing and discovering content and the ability to share playlists. While Apple does not appear interested in entering the "social network" business of collecting users and selling their data, Apple could evolve Ping into a way for users to microblog their thoughts, share photos from their iCloud Photo Stream, and promote their original works from iMovie and GarageBand.
Apple is also likely to take some of its online and retail store app expertise and use it to drive iPod touch and iPad use among other retailers as shopping assistants. So far, it's kept its internal apps as private as the WebObjects technology it reserves for its own retail and iTunes Store operations. But Apple is likely to want to start sharing this, perhaps monetizing its mobile software by taking a retail cut of sales that are made through its apps and devices, taking a page from Amazon.
This year also marks the first year of the second decade of Apple's retail store operation, the future of which will be outlined in part three.