Rumor: Handset vendors waiting for iPhone 4S demand to cool before releasing new models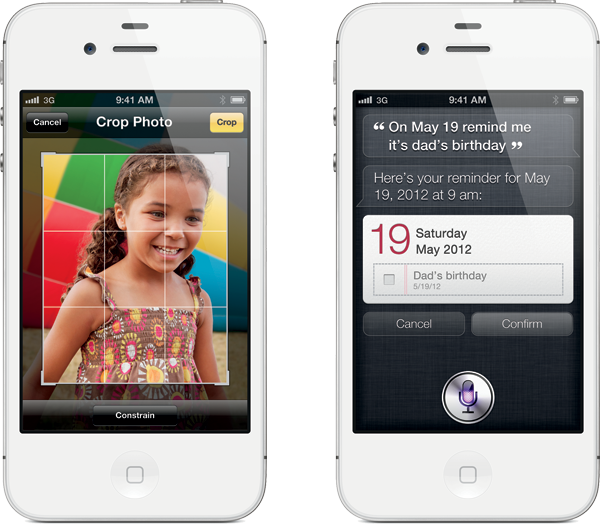 AppleInsider is supported by its audience and may earn commission as an Amazon Associate and affiliate partner on qualifying purchases. These affiliate partnerships do not influence our editorial content.
International smartphone vendors, including Samsung, HTC, Nokia and LG, are rumored to be waiting until the second quarter to release new handset models in order to avoid direct competition with Apple's hot-selling iPhone 4S.
Taiwanese smartphone supply chain makers have reportedly indicated to industry publication DigiTimes that Apple's rivals are holding off on device launches because, based on previous experience, iPhone 4S sales "will remain at peak in the first quarter of 2012" before declining in the second quarter. The report claimed that the second-quarter releases from a range of smartphone makers are specifically timed "to avoid competing too directly with the iPhone 4S."
Several of the aforementioned smartphone makers will unveil new models at the 2012 Mobile World Congress, which takes place from Feb. 27-March 1 in Barcelona, Spain, in "consideration of advantageous timing," the report went on to note. Despite their first-quarter unveiling, the devices will reportedly not go on sale until the second quarter.
It should be noted, however, that DigiTimes' sources have at times proved less than reliable and should be met with some skepticism.
After Apple reported last week unprecedented sales of 37 million iPhones in the December quarter, one market research proclaimed the company the world's largest smartphone maker for the period, naming Samsung a close second with estimated shipments of 36.5 million units.
The company's impressive performance last quarter was good enough to barely beat out Google's Android platform for the first time in several quarters, according to one analysis. All told, Apple has sold 350 million iOS devices, including tablets and the iPod touch.
Analysts responded to the iPhone maker's quarterly results last week by raising their forecasts for the first quarter of calendar 2012. A number of them predicted that the company's smartphone sales will remain strong during the period due to incremental geographic and carrier launches.
The first quarter has already seen so far the launch of the iPhone 4S in China and 21 other countries. Despite the fact that the device's release in China was marred by a near-riot outside of Apple's flagship store in Beijing and experienced some delays as a result, the device is currently sold out in the country.