New photos hint Apple may still have plans for new iPod nano with camera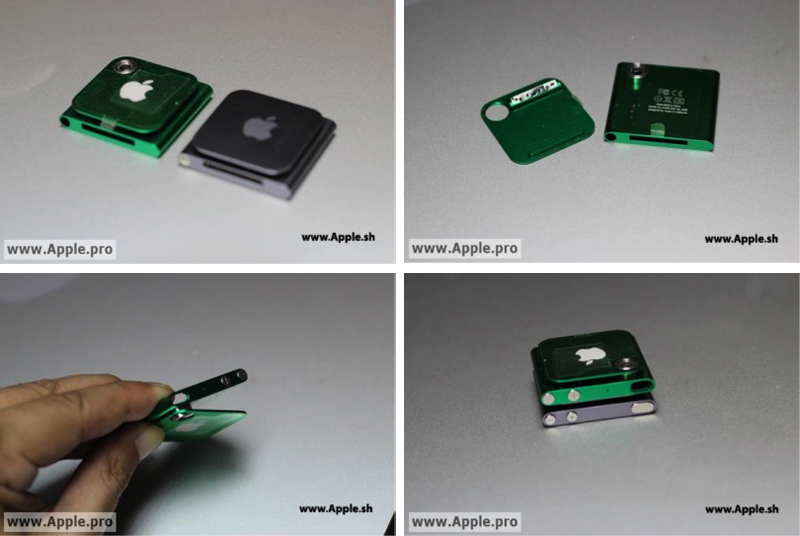 AppleInsider may earn an affiliate commission on purchases made through links on our site.
A new set of photos published this week may hint that Apple is still exploring the possibility of adding a digital camera to a new iPod nano that largely maintains its diminutive clip-on form factor.
The photos, which first appeared on the website apple.hs and were republished by Apple.pro when that site fell offline, show an iPod nano with a rear-mounted iPhone-style camera peering through a circular recess in its clip.
It appears from the photos as though a portion of the camera module sits outside the rear of the nano's casing, wedged between its backside and the clip, which would provide Apple with necessary real-estate to equip the player with a camera without compromising its tiny footprint.
Evidence that Apple has been exploring the possibility of returning camera functionality to iPod nano isn't new and dates back to last April when the same publication published photos of a prototype iPod nano casing with space reserved for rear-mounted camera but no clip.
A similar photo appeared a month later, appearing to show a completely assembled version of the nano with with what was claimed to be a 1.3-megapixel camera module, leading to speculation that Apple introduce such a model last fall at its annual music and media event.
Instead, Apple in October chose to introduce no changes to the existing iPod nano's hardware design, but equipped the players with new software and expanded fitness features while dropping the price of the 8GB model by $20 to $129 and the 16GB model by $30 to $149.
While its unclear if the latest photos are indicative of plans by Apple to bring such a device to market this year or simply represent the remains of an abandoned project, patent filings from the company published as recently as this past November on a new nano speaker design included diagrams showing the same circular recess in the nano's clip seen in this weeks photos.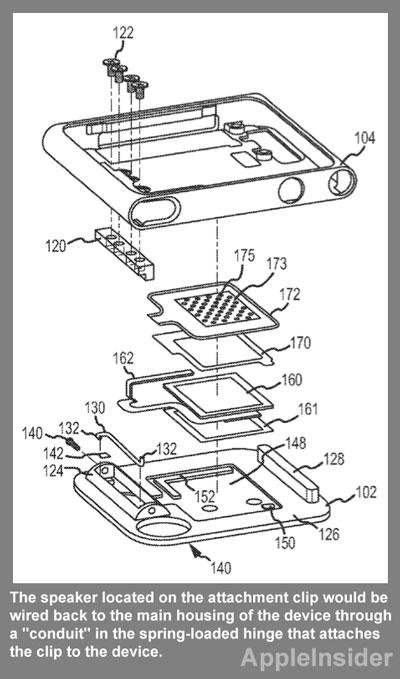 A camera on the iPod nano wouldn't be a completely new concept. A couple of years ago, Apple introduced an elongated 5th-generation iPod nano with a low-resolution video camera but later removed the feature when it redesigned player with its current form.