Siri accounts for 1/4 of Wolfram Alpha queries as search engine goes 'Pro'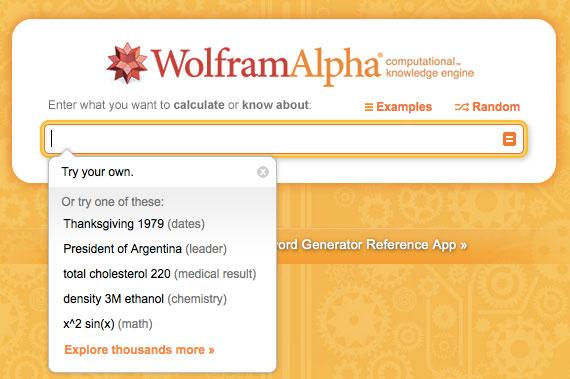 About one quarter of the queries to the "computational knowledge engine" Wolfram Alpha now come from the Siri voice assistant found in Apple's iPhone 4S.
The additional use of Wolfram Alpha's technology because of Siri has caused the company's staff to grow to 200 people, according to The New York Times. Apple began using Wolfram Alpha when it launched Siri with the iPhone 4S last October.
Beyond its partnership with Apple, Wolfram Alpha is planning a major upgrade with a new version set to debut on Wednesday, called "Wolfram Alpha Pro." The new, premium version of the search engine will cost $4.99 per month, or $2.99 for students.
The new version of Wolfram Alpha will handle data and images, allowing users to take data and create a color-coded bar chart that can be downloaded in different document formats. In one example shown to reporters, creator Dr. Stephen Wolfram dragged a table of France's gross domestic product figures from 1961 to 2010 and the bar chart was generated automatically by the service.
In another example, a 3D image of a guitar was dragged into the software, and Wolfram Alpha returned with the number of polygons included in the image. However, the Times said the new service was "flummoxed" by a table of occupational income figures from the Bureau of Labor Statistics because of periods and commas used to separate numbers in a table on its website.
In addition to Apple, Microsoft is also said to license technology from Wolfram Alpha, while Dr. Wolfram has a private company, Wolfram Research, that creates tailored corporate versions of the search engine.
In December, it was revealed that Wolfram Alpha searches had increased by 20 times following the launch of the iPhone 4S with Siri. Rather than build its own services, Apple partnered with Wolfram Alpha to deliver queries, and the service is covered by partnership fees rather than Google's ad-centric approach.
Last month, Wolfram Alpha launched an education portal that features an interactive textbook, dynamic teaching tools and lesson plans, offering teachers and students to find a "new way to integrate technology into learning." It was launched a day before Apple announced iBooks 2 with interactive textbooks for the iPad.