Shanghai court sides with Apple in iPad trademark dispute, sales to continue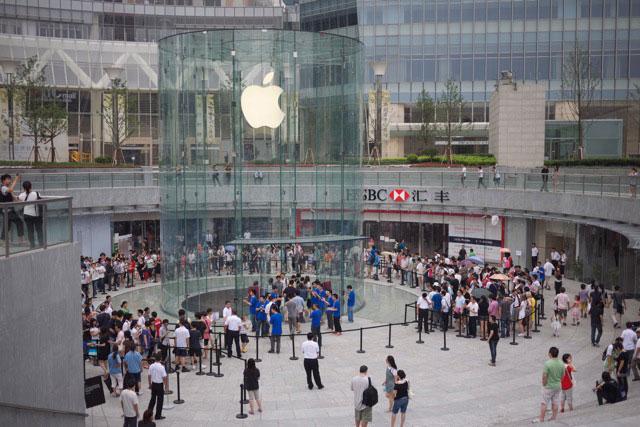 AppleInsider may earn an affiliate commission on purchases made through links on our site.
Apple can continue to sell the iPad in Shanghai after a local court sided with the company in a trademark dispute over ownership of the "iPad" name.
Apple's victory over Proview, which for years sold a different product with the name "I-PAD," was confirmed by a source with direct knowledge of the ruling to Reuters on Thursday. The Shanghai Pudong New Area People's Court made the decision quickly after a hearing was held on Wednesday.
At that hearing, Apple argued that a ban on iPad sales would be a negative for the nation of China. A lawyer representing Apple said that Proview has no products or customers, while Apple has "huge sales in China," and therefore prohibiting sales of the iPad would "hurt China's national interest."
Proview has contended that it owns the rights to the iPad name, and seeks to halt sales of Apple's hot-selling tablet in China. Though Thursday's ruling was a major setback for Proview, the company had previously had some minor successes in having a small number of iPad units pulled from shelves in a handful of cities.
Apple bought the right to use the iPad name from one of Proview's Taiwanese affiliates, but officials at Proview believe that was an unauthorized transaction, and the company has sought as much as $2 billion from Apple to use the iPad name. Apple, however, believes that Proview is not honoring up the original deal that was struck between the two companies.
Thursday's ruling was particularly significant for Apple because the company has three major flagship stores in Shanghai. A loss there would have barred sales of the iPad from some of its most heavily trafficked retail locations in the world.
Though the Shanghai victory is significant for Apple, it still faces challenges from Proview elsewhere. The company has even gone as far as to ask the Chinese government to block exportation of the iPad, which would effectively bring global sales of the device to a halt.