More alleged third-gen iPad parts suggest just minor changes to design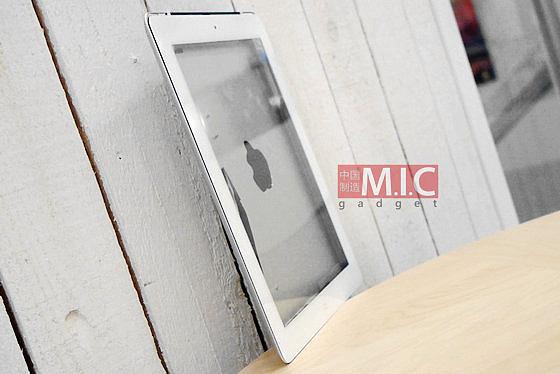 AppleInsider may earn an affiliate commission on purchases made through links on our site.
A new report claiming to have pieced together several components for the third-generation iPad appears to show that Apple has planned few changes to the design of its popular tablet.
MIC Gadget posted on Sunday hands-on footage with an alleged front glass panel, rear shell and some internal parts to the next-generation iPad, which is expected to be unveiled at an Apple media event later this week.
The report claimed the purported next-gen iPad components debunk highly speculative rumors that Apple will remove the home button from the device. Though some had pointed to Apple's invitation to this week's event as evidence of the arrival of an iPad without a home button, others have claimed that the image simply showed an iPad in landscape mode.
Alleged next-gen iPad cases purchased in Shenzhen, China were found to fit the purported "iPad 3" rear shell, which reportedly has more tapered edges than the iPad 2, perfectly. According to the publication, case manufacturers have already begun shipping thousands of such cases to the U.S. this past week. The third-generation tablet is expected to be slightly thicker than its predecessor.
Though various reports have suggested that Apple will introduce an LTE iPad at its media event on March 7, the publication's sources assert that the company is not yet ready to enter the LTE market. According to the report, Apple's decision to hold off on 4G data will result in the release of the third-generation iPad with the same storage options and pricing as the iPad 2. Author Steve Lo further speculated that LTE-compatible Qualcomm chipsets will "most likely" make their way into the fourth-generation iPad.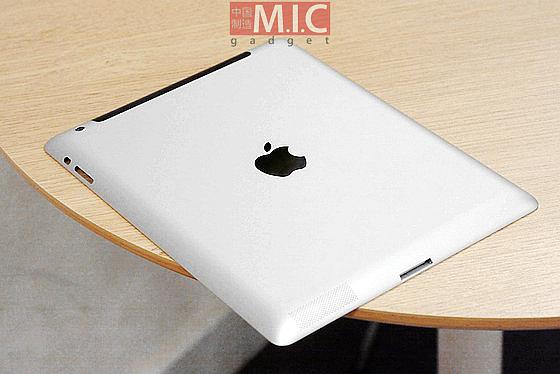 The third-generation iPad is expected to have a high-definition Retina Display with four times as many pixels as the iPad 2. The device will also likely sport an upgraded processor, though there is some disagreement whether the new chip will be a quad-core or dual-core model.
Sunday's report also affirmed expectations that Apple will announce an update to its Apple TV set-top box this week. The new device would reportedly feature an A5X processor employing "lower nanometer manufacturing" to run cooler and more energy efficient. Tipsters went on to claim that a new "one more thing" item, codenamed B28, could make an appearance at Wednesday's event and may have something to do with Apple's Siri voice assistant.
Inventory of the current-generation Apple TV appears to have dried up for several different resellers even as talk of an imminent update has picked up.