Apple's last-generation Digital AV Adapter 'not optimized' for new iPad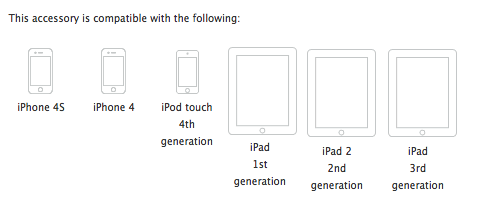 AppleInsider is supported by its audience and may earn commission as an Amazon Associate and affiliate partner on qualifying purchases. These affiliate partnerships do not influence our editorial content.
A new report notes that attempting to use an old Apple Digital AV Adapter with the new iPad results in an alert that it is "not optimized" for the device, though the accessory still works once the alert is dismissed. Apple also appears to have slightly modified the Smart Cover-compatible magnets on the right side of the iPad, possibly affecting some third-party covers.
Japan's MacOtakara reported on Friday that the older version of the Apple Digital AV Adapter, part number MC953ZM/A, displays a "This accessory is not optimized for this iPad" alert when connected to the just-released third-generation iPad.
Apple is selling a new version of the adapter, part number MD098ZM/A, that is compatible with the new iPad. It's not immediately clear, however, what changes
Report author Danbo wrote that tapping "Dismiss" would allow the older adapter to be used, but users will see the alert each time they connect the part.
Compatibility list for Apple's new Digital AV Adapter (MD098ZM/A).
Apple released the original $39 Digital AV Adapter alongside the iPad 2 last year, adding HDMI output to for the iPhone 4, fourth-generation iPod touch and the iPad and iPad 2. The accessory features an HDMI port and a Dock passthrough.
MacOtakara also reported that Apple has made changes to the magnetic sensor that interacts with the Smart Cover to put the new iPad to sleep, though Apple's own Smart Covers still work with the device.
"However, since the position or sensitivity of magnetic sensor was changed, 3rd party's cover which has magnetic sleeping feature may not work perfectly," the report read.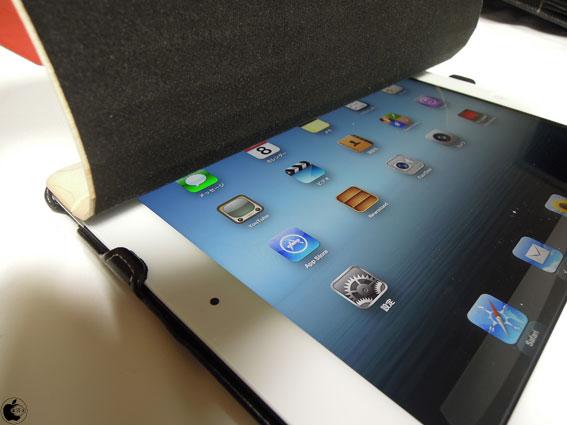 Danbo pointed out that Apple has yet to outline the changes in its "Dimensional Drawings" resource on its developer website, so case makers will have to do their own research to identify the exact nature of the changes.
Since the new iPad arrives on Friday, some countries have already begun selling the device. Shortly after the tablet went on sale in Australia, iFixit posted a teardown of the device, revealing a Samsung-built Retina Display and the A5X processor. Apple Stores in the U.S. are set to release the new iPad at 8 a.m. local time.