iPad growth accelerates to 156%, tablet sales to 'measurably' exceed PCs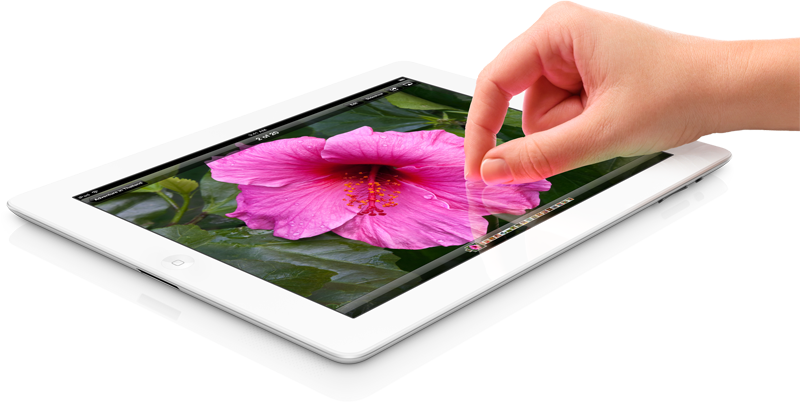 The launch of the new iPad shows sales of Apple's tablet are ramping at an accelerated rate of 156 percent year over year, putting them in a position to become "measurably larger" than the PC market as a whole.
Analyst Gene Munster with Piper Jaffray believes most expected Apple to sell between 1 million and 2 million of its new iPad over the launch weekend. But Apple easily exceeded those projections on Monday, when the company announced that it had sold 3 million of the new iPad in its first three days.
The sales suggest that Apple will sell 12 million iPads in the current March quarter, with year-over-year growth accelerating to 156 percent. In comparison, the iPad saw 111 percent year-over-year growth in the December 2011 quarter.
Munster sees Apple retaining a majority share of the tablet market through at least the next three years. He has called for Apple to sell 66 million iPads in calendar year 2012, growing to 176 million in calendar 2015, as the tablet market marches toward eclipsing PC sales.
"We believe the unprecedented ramp of the iPad over the past year is evidence that the tablet market will be measurably larger than the PC market," Munster wrote in a note to investors.
Separately, analyst Mark Moskowitz with J.P. Morgan called the new iPad launch "staggering," and in position to see "break-out growth" following the record breaking weekend.
Looking forward, he expects sales to grow as the iPad finds more adoption in the enterprise. Specifically, he anticipates that Microsoft will release a version of its Office suite for the iPad, driving corporate adoption.
"Currently, the enterprise vertical represents less than 10% of tablet units, but once Office is available on the iPad, we think that enterprises will regard the tablet as a productivity device," Moskowitz said.
Finally, Shaw Wu with Sterne Agee increased his price target for AAPL stock to $740, from $620, following the release of sales figures for the new iPad launch. In addition to strong iPad sales, he said his supply chain and industry checks have indicated that the iPhone is also seeing strong sales.
"We are picking up stronger than expected momentum despite a record setting December quarter where 37 million iPhones were shipped," Wu said. "We believe March quarter shipments will likely be less seasonal than expected, helped by 21 countries added to carry the iPhone 4S and the addition of China Telecom as a carrier partner."