Two more top execs exit RIM as company weighs options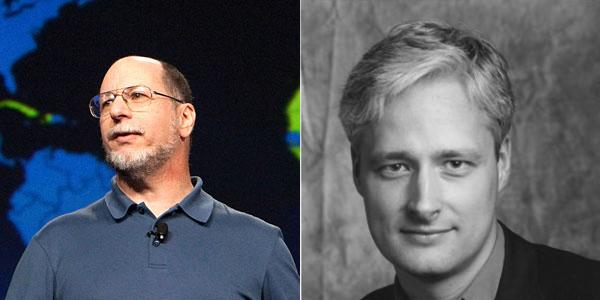 It was announced in a Thursday statement that two top executives would be leaving the BlackBerry maker following a bleak earnings report as the embattled Canadian telecommunications company seeks a solution to its financial woes.
Senior Vice President Alan Brenner will leave Research in Motion after a transition period and will follow Alistair Mitchell, a vice president of the company's BBM service, who has already exited, reports Bloomberg.
The departures come after RIM's fourth quarter earnings call last week that saw the resignations of former co-CEO Jim Balsillie, CTO David Yach and global COO Jim Rowan.
The BlackBerry maker was hit with a billion dollar sequential drop in quarterly revenues with an estimate miss so substantial it caused current President and CEO Thorsten Heins to put a halt to all future "qualitative guidance."
RIM is said to be weighing its strategic options which may include a focus shift from hardware to software and services. The new cross-platform BlackBerry Mobile Fusion software was released on Tuesday, offering mobile device management to enterprise customers that not only use BlackBerry handsets, but iOS and Android devices as well.
It seems that the company is not looking to exit the consumer market altogether, however, as Managing Director of Global Sales and Regional Marketing Patrick Spence said RIM is looking to "build on [its] strengths to go after targeted consumer segments." Part of that plan includes pushing current BlackBerry 7 smartphones to gain new customers ahead of an already-delayed BlackBerry 10 launch.
Former RIM Senior Vice President Alan Brenner (left)
and BBM vice president Alistair Mitchell (right). | Source: Bloomberg and Crossmedia NYC
Dismal handset sales drove BlackBerry's market share down 14 percent year-to-year in the last quarter of 2011, leaving the company with only 8.2 percent of the global smartphone market.
Competitors Apple and Android handset makers have all but taken over the mobile marketplace, now accounting for some 80 percent of the important U.S. market. RIM is even being outperformed by Apple in its home country, previously one of the last bastions of hope for the Waterloo, Ontario company.
Heins said that a sale of the company and its holdings is not off the table, but it's not the "main direction" RIM is looking toward. He did concede that the company is looking into joint ventures, though no specific partners have been announced.