Apple's new iPad constrained by Retina display supply, 'sound labor practices'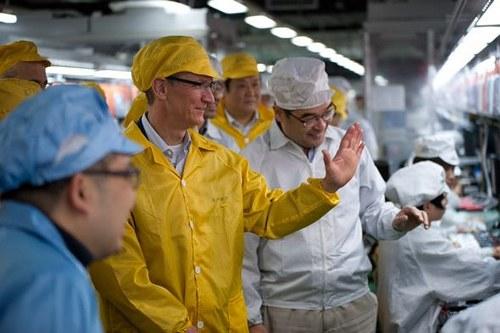 AppleInsider may earn an affiliate commission on purchases made through links on our site.
Demand for Apple's new iPad remains strong, but production of the device has reportedly been limited by supply of Retina displays, as well as a new focus on employees at Foxconn that has resulted in worker hours being cut.
Analyst Shaw Wu with Sterne Agee aimed to quash some investor concern on Wednesday that demand for the new iPad is waning. That's not true, he said, as his checks within Apple's supply chain have found that the company continues to have strong interest in its latest touchscreen tablet.
Instead, he said, it's supply of the new high-resolution Retina display that has limited shipments of the latest iPad. He expects that situation to improve over the coming quarters, as additional production lines and suppliers are added.
Samsung is currently believed to be the primary supplier of Retina displays for the new iPad. Both LG and Sharp were said to have initially struggled in making the high-resolution screens for Apple, but recently began small-volume shipments.
Another factor in iPad supply, Wu said, has been the fact that Foxconn is now "conforming to more sound labor practices." Last month, following an independent audit by the Fair Labor Association, Apple's manufacturing partner Foxconn agreed to fix a number of violations that were discovered, including excess working times by its factory employees.
"This is in an effort to improve working conditions," Wu said. "From our understanding, the irony is that many employees prefer to work more overtime."
Some Foxconn workers publicly questioned last month why their hours were being cut after the review conducted by the FLA. Foxconn reduced employee working hours to 49 per week, including overtime, but the change will also result in smaller paychecks for workers.
Because iPad production has apparently been slowed by factors other than demand, Wu has opted to raise his estimates for sales in the current quarter. He now sees Apple having sold 12.3 million iPads in the already-concluded March quarter, up from his previous forecast of 11.5 million.
Wu also sees Apple selling a total of 63 million iPads in calendar 2012, up from an earlier prediction of 60 million. He has also raised Sterne Agee's price target for AAPL stock to $750, up from $740.