Kaspersky says Mac Flashback infections have dropped to 30K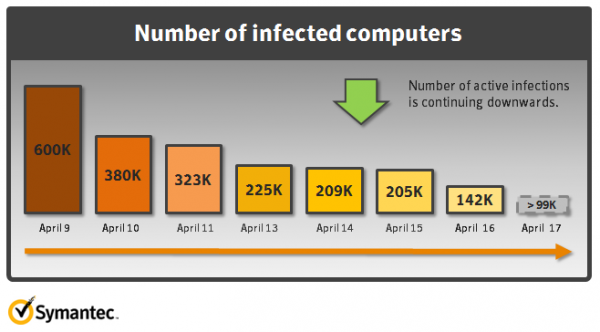 AppleInsider may earn an affiliate commission on purchases made through links on our site.
Flashback infections have plummeted since Apple released a tool to stop the Trojan, but a security firm has cautioned that more malware could be on the horizon.
Researchers from Kaspersky Lab held a press conference Thursday morning in which they revealed that the number of machines infected by Flashback has dropped to just 30,000, according to ArsTechnica. That's significantly down from the 600,000 Macs it was estimated to have infected at its peak, as well as the 140,000 Macs estimated to have been infected on Tuesday of this week.
Presence of the Trojan has been limited as Apple released a Java update to rid machines of Flashback. And for those that don't have Java installed and could be harboring a dormant version of the malware, Apple also issued a separate removal tool.
But researchers at Kaspersky believe Flashback could just be the beginning. They believe that hackers will continue to target the Mac, as Apple has gained significant market share in recent years and continues to outgrow the rest of the PC market.
"Market share brings attacker motivation," Kaspersky officials said. "Expect more drive-by downloads, more Mac OS X mass-malware. Expect cross-platform exploit kits with Mac-specific exploits."
Forecast of Flashback removal. | Source: Symantec
The Flashback Trojan was first discovered by another security firm, Intego, last September. The software attempts to trick users into installing it by appearing as Adobe's Flash Player installer package.
Earlier this week, another Mac Trojan was discovered that takes advantage of an exploit in Microsoft Word to spread. Dubbed "LuckyCat," it uses a Java exploit to infect a targeted machine, allowing a remote user to analyze and even steal data from the system.