Apple's latest Lion update continues preparations for Retina display Macs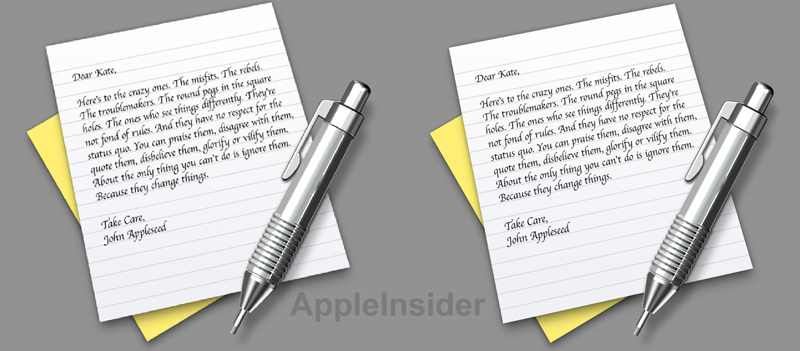 Apple continues to make behind-the-scenes improvements to OS X that will allow future Macs with high-resolution Retina displays to show higher quality images, AppleInsider has learned.
Hidden within the OS X 10.7.4 update issued on Wednesday is a Retina-display-caliber icon for Apple's built-in TextEdit application. In OS X 10.7.3, the highest-quality version of the application's icon was 512-by-512 pixels, but after updating to 10.7.4, its resolution has been doubled.
With the quality of the TextEdit icon increased greatly to 1,024-by-1,024 pixels, the file size of the icon also grew from just 209 kilobytes in OS X 10.7.3 to 1.7 megabytes in 10.7.4.
Other applications also saw their icon file sizes grow, such as the Address Book, from 279 kilobytes to 484 kilobytes, and Dashboard, from 130 kilobytes to 226 kilobytes. However, those applications do not feature Retina display 1,024-by-1,024-pixel icons.
The doubling of pixels in application icons suggest that Apple is planning to introduce new Macs with ultra-high-resolution screens, much like the Retina displays currently found on the iPhone, iPad and iPod touch lineup. Apple's new iPad, released in March, packs 3.1 million pixels onto its 9.7-inch display, giving it a higher resolution than a high-definition 1080p television.
Apple has been making behind-the-scenes improvements to OS X to prepare for anticipated Retina display Macs for some time. Some application icons, like the App Store and LaunchPad, have included 1,024-by-1,024-pixel icons since OS X 10.7 Lion was in beta.
In February, it was discovered that Apple's OS X 10.7.3 update for Lion added more high-DPI user interface elements. Various cursors were upgraded to higher-resolution versions, like the pointing-finger cursor for browsers, the "grabby hand," and the camera cursor for taking screenshots.
Apple added HiDPI modes to OS X Lion last year, but those were only accessible by installing Xcode. HiDPI is modeled after the user interface resolution doubling that Apple has done with Retina displays on the iPhone and iPad.
Double-resolution icons can also be found in various applications in the developer preview of OS X 10.8 Mountain Lion, Apple's next-generation Mac operating system set to arrive this summer.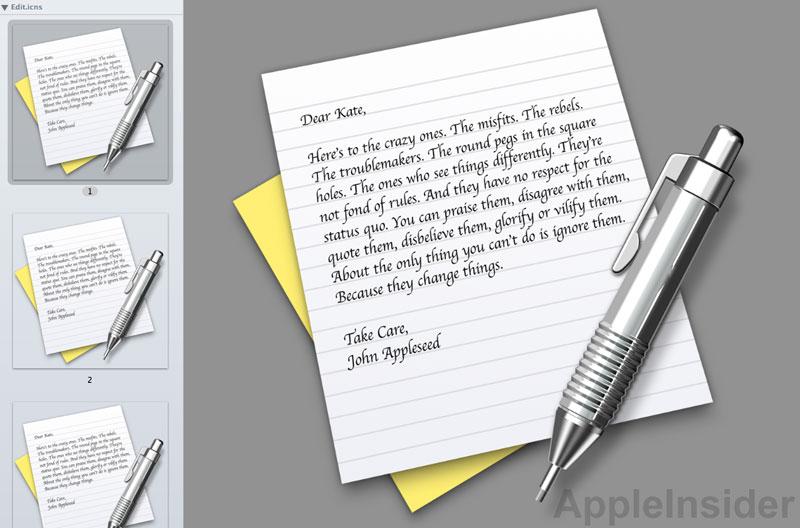 One report from last year claimed that Apple is planning to launch a new MacBook Pro with a 2,880-by-1,800-pixel Retina display this year. That would be exactly twice the resolution of the 1,440-by-900-pixel display currently found on the 15-inch MacBook Pro.
Apple's next-generation Macs are expected to be powered by Intel's latest Ivy Bridge processors. Intel announced last September that Ivy Bridge chips would include support for screens with a 4K resolution, providing up to 4,096-by-4,096 pixels per monitor.